Discover a mouthwatering collection of fall snacks and treats that will satisfy your cravings and warm your heart. From cinnamon-spiced delights to pumpkin-infused goodies, these fall snacks are perfect for snacking, entertaining, or treating yourself.
Get ready to spice up your autumn gatherings with savory and fun-themed fall snacks that will impress your guests.
With a personal touch and a dash of creativity, you can elevate your party delights to a whole new level.
From adorable pumpkin macarons to cinnamon apple rolls to spooky Halloween snack mix and pumpkin cheesecake truffles, these themed snacks will delight both young and old.
Add your own twist by incorporating seasonal flavors, experimenting with different toppings, and creating custom presentations.
With simple and easy-to-follow instructions, even beginner cooks can master these culinary creations.
So gather your ingredients, unleash your imagination, and dive into a world of savory fun that will make your fall parties unforgettable.
Get ready to savor the season's flavors with a personal touch that will have everyone craving more!
11 Dips for Fall Snacks Using Seasonal Ingredients
When it comes to fall snacks, dips are a perfect choice for gatherings, parties, or even a cozy night in.
In this article, we will explore 11 mouthwatering dip recipes that incorporate seasonal ingredients, bringing the flavors of autumn to your table.
Get ready to impress your guests with these delectable fall-inspired dips!
1. Pumpkin Spice Hummus
Fall wouldn't be complete without a touch of pumpkin spice!
This unique twist on classic hummus combines the earthy flavors of pumpkin, chickpeas, and warm spices.
It's the perfect dip to serve with pita chips or fresh veggies.
To make pumpkin spice hummus, simply blend cooked chickpeas, pumpkin puree, tahini, lemon juice, garlic, pumpkin spice, and a drizzle of olive oil until smooth.
Sprinkle some extra pumpkin spice on top for an added burst of flavor!
2. Butternut Squash Queso
Queso dip gets an autumn makeover with the addition of roasted butternut squash.
The creamy and slightly sweet flavor of butternut squash pairs perfectly with the richness of melted cheese.
To make this dip, roast butternut squash until tender, then puree it with melted cheese, jalapenos, garlic, and spices.
Serve the butternut squash queso with tortilla chips for a delightful fall snack that will keep your guests coming back for more.
3. Maple Bacon Dip
Maple and bacon are a match made in heaven, and this dip celebrates their perfect union.
The sweetness of maple syrup complements the smoky and savory flavor of crispy bacon.
Combine cream cheese, sour cream, cooked bacon, maple syrup, and a touch of cinnamon for a creamy and irresistible dip.
Serve it with pretzels or apple slices for a sweet and salty combination that will satisfy any craving.
4. Caramelized Onion and Apple Dip
Caramelized onions add a depth of flavor to any dish, and when combined with sweet and tangy apples, they create a dip that is simply divine.
Start by caramelizing onions until they turn golden brown and develop a rich, sweet taste.
Then, mix them with chopped apples, cream cheese, Greek yogurt, and a hint of thyme.
The result is a creamy and flavorful dip that pairs perfectly with crackers or toasted bread.
5. Sweet Potato and Sage Dip
Sweet potatoes are a fall staple, and this dip showcases their natural sweetness and velvety texture.
To make this dip, roast sweet potatoes until they are soft and caramelized.
Combine the roasted sweet potatoes with cream cheese, sage, garlic, and a squeeze of lemon juice.
The aromatic sage adds a warm and earthy flavor, making this dip a delightful addition to any autumn gathering.
6. Cranberry Pecan Cream Cheese Dip
Cranberries are synonymous with fall, and this dip combines their tartness with the crunch of pecans and the creaminess of cream cheese.
Simply mix cranberry sauce, chopped pecans, cream cheese, and a touch of honey until well combined.
The result is a festive and flavorful dip that pairs beautifully with graham crackers or sliced baguette.
7. Roasted Garlic and Rosemary White Bean Dip
Roasted garlic brings a mellow and nutty flavor to this white bean dip, while rosemary adds a fragrant herbal note.
To make this dip, roast garlic cloves until soft and golden, then blend them with cooked white beans, lemon juice, olive oil, and fresh rosemary.
Serve this aromatic dip with toasted bread or vegetable crudités for a rustic and satisfying snack.
8. Spicy Pumpkin Salsa
Spice up your fall snacks with zesty pumpkin salsa.
This dip combines the natural sweetness of pumpkin with the heat of jalapenos and the freshness of cilantro.
Dice roasted pumpkin, jalapenos, onions, tomatoes, and cilantro, then mix them with lime juice, salt, and a pinch of cayenne pepper.
Serve the spicy pumpkin salsa with tortilla chips or use it as a flavorful topping for tacos or grilled meats.
9. Fig and Goat Cheese Dip
Fig and goat cheese are a classic flavor combination, and this dip highlights their harmonious partnership.
Mash fresh figs with creamy goat cheese, honey, and a sprinkle of thyme for a dip that is both sweet and tangy.
Spread this delightful mixture on crostini or crackers for an elegant appetizer that will impress your guests.
10. Roasted Beet and Feta Dip
The vibrant colors of roasted beets add a pop of brightness to this creamy feta dip.
Roast beets until tender, then blend them with feta cheese, Greek yogurt, garlic, and lemon juice.
The result is a visually stunning dip that is as delicious as it is beautiful.
Serve it with pita bread or vegetable sticks for a healthy and flavorful snack.
11. Apple Cinnamon Yogurt Dip
Apples and cinnamon are a classic fall pairing, and this yogurt dip brings their flavors together in a delightful way.
Mix Greek yogurt, grated apple, honey, cinnamon, and a squeeze of lemon juice for a light and refreshing dip that is perfect for dipping apple slices or graham crackers.
It's a guilt-free treat that captures the essence of fall.
25 Fun Fall Snacks For Party
25. Pumpkin Macarons – The Sweet Occasion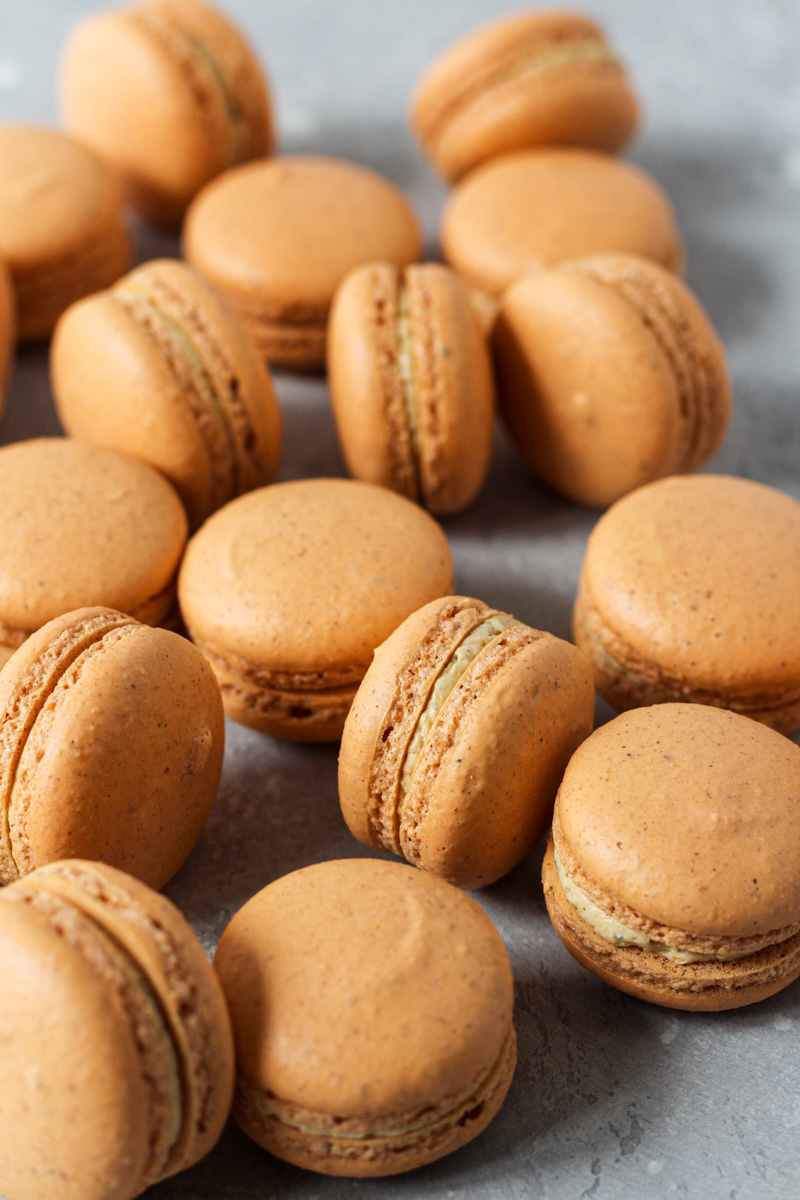 24. Pumpkin Spice Baked Donuts – Girl With Iron Cast
23. Pumpkin Patch Dirt Cups – I Can Teach My Child
22. Caramel Apple Cinnamon Rolls – Little Spice Jar
21. Apple Cider Doughnut Muffins – The View From Great Island
20. Pumpkin Oreo Balls – A Pumpkin And A Princess
19. Cream Cheese Caramel Apple Dip – Play Party Plan
18. Caramel Apple Grapes – Belly Full
17. Pumpkin Blossom Cookies – The First Year Blog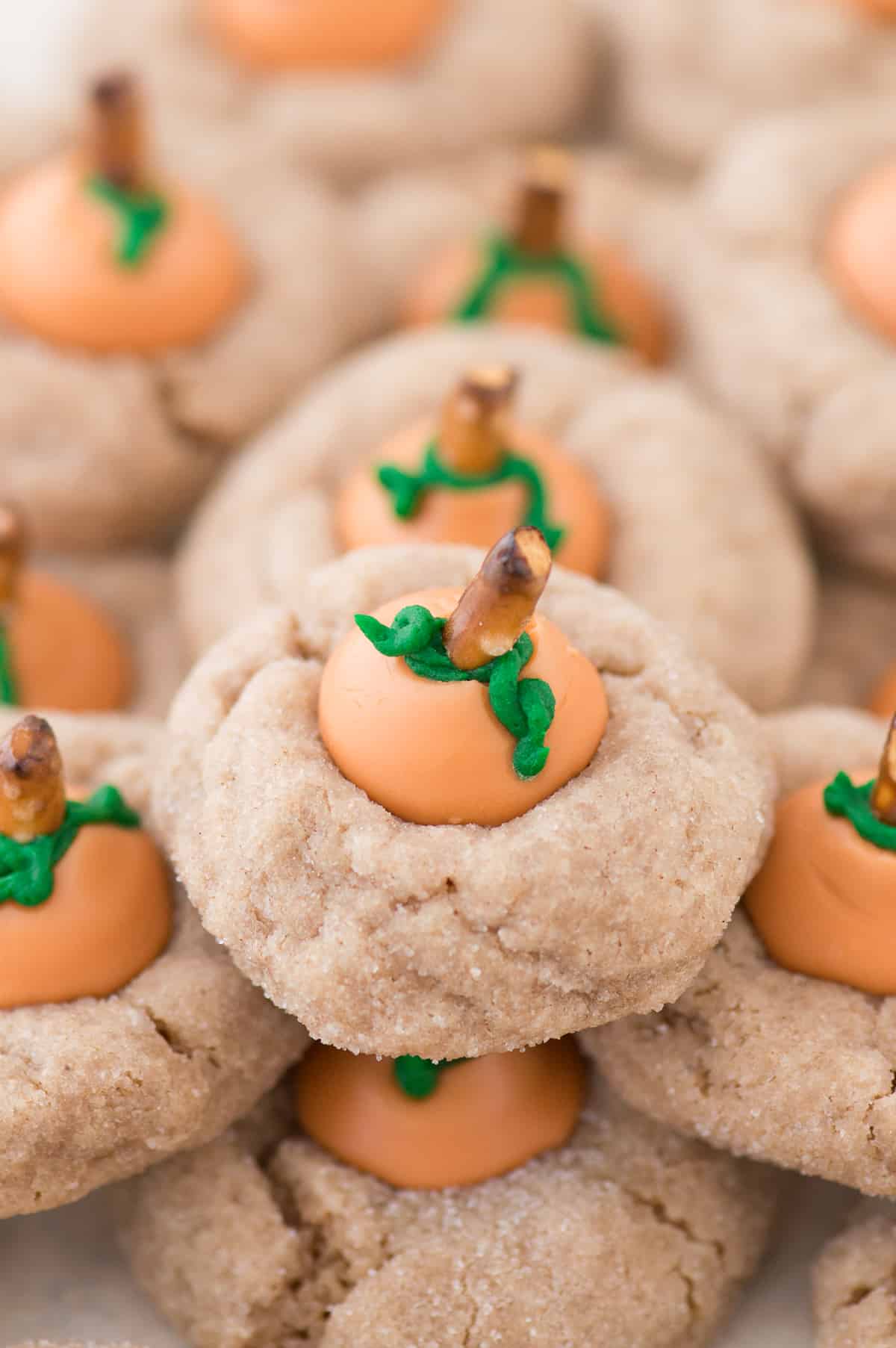 16. Maple Glazed Apple Blondies – A Latte Food
15. Churro Chex Mix – The Novice Chef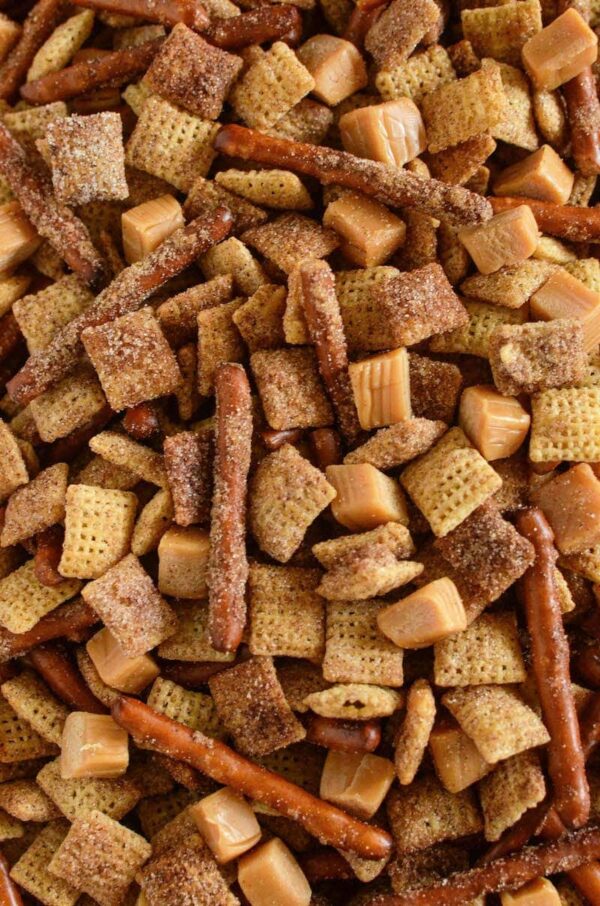 14. Mini Pumpkin Cheese Ball Bites – Conserva Mome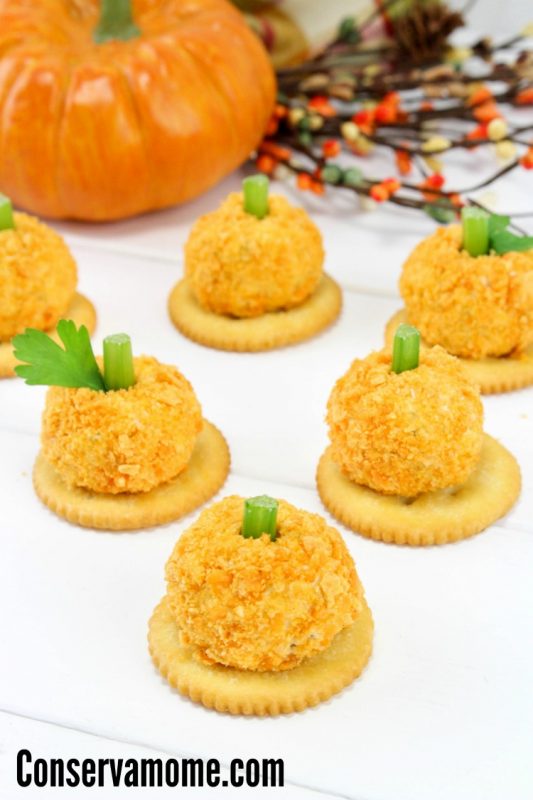 13. Pumpkin Cheesecake Dip – Balancing Motherhood
12. Acorn Donut Holes – Mom Spark
11. Apple Pie Doughnuts – Baker By Nature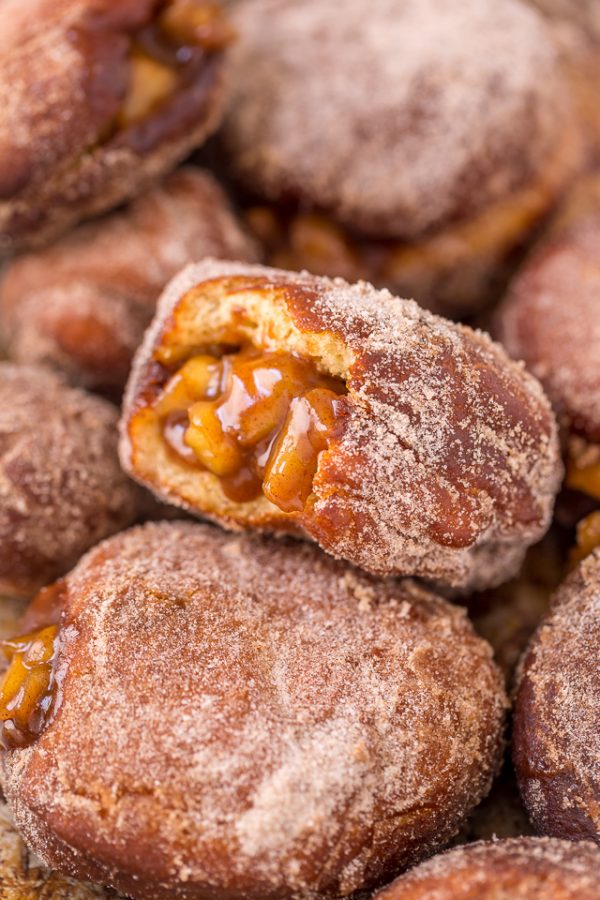 10. Caramel Apple Bites – Easy Family Recipes
9. Pumpkin Spice Cookies – Just So Tasty
8. Reese's Snack Mix – Oh Sweet Basil
7. Cinnamon Apples – Wholesome Recipe Box
6. Pumpkin Macarons – Sweet And Savory By Shinee
5. Scarecrow Crunch Snack Mix – One Little Project
4. Fig & Pumpkin Seed Bruschetta – City Farmhouse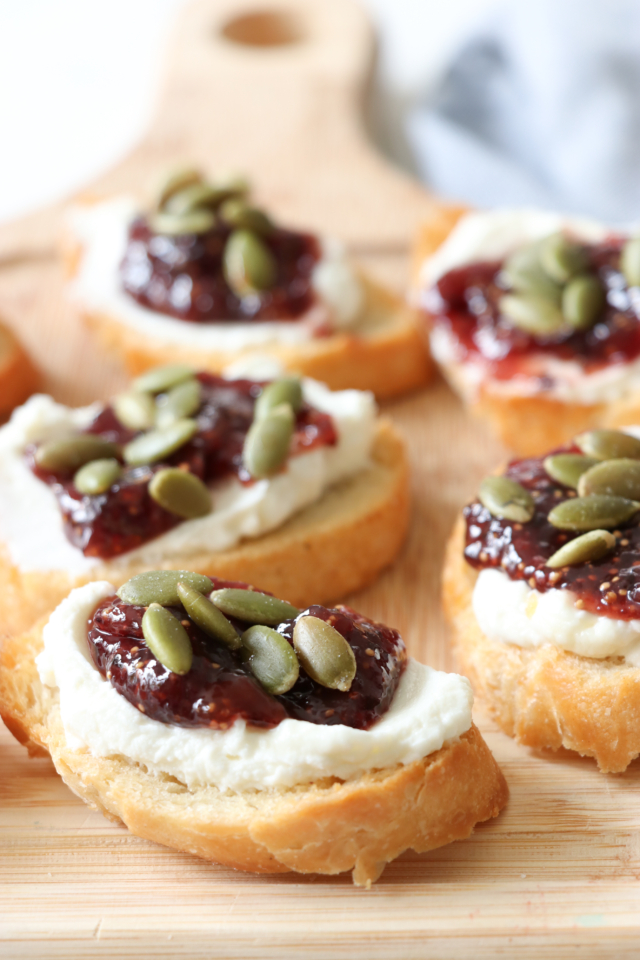 3. Pumpkin Cheesecake Truffles – Host The Toast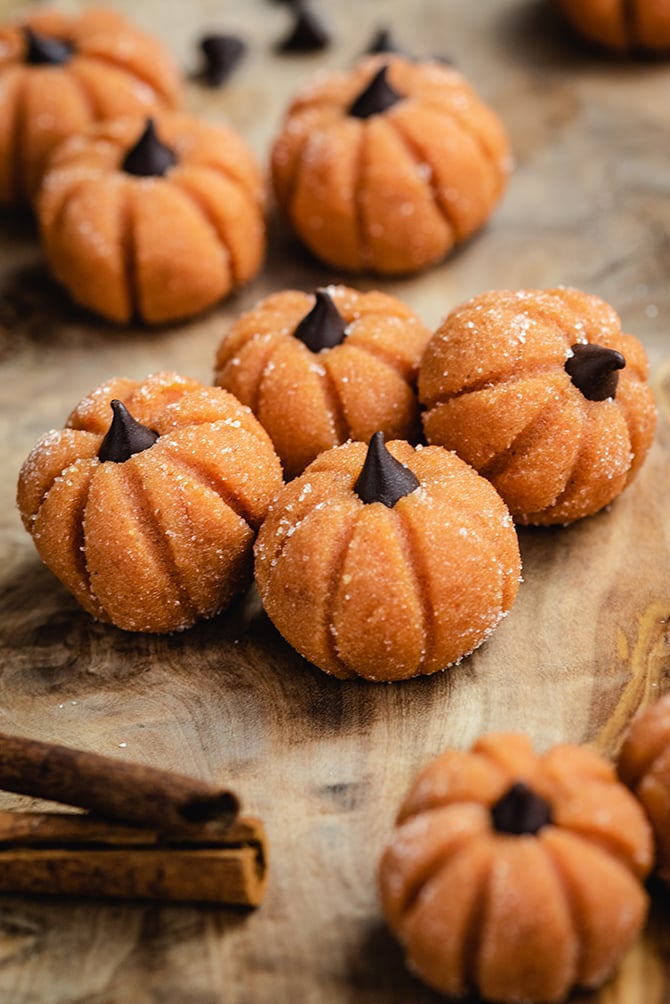 2. Sheet Pan Caramel Apples – The Craft Patch
1. Pumpkin Spice Latte Bark – The Kitchen Prep Blog
SAVE THIS PIN FOR LATER
FAQs
Q. Can I make these dips in advance?
Yes, you can make these dips in advance. Most of them can be prepared ahead of time and stored in the refrigerator. Just ensure that you tightly cover them to maintain their freshness.
Q. Can I freeze these dips?
While you can freeze some of these dips, it's important to note that freezing may alter their texture, especially those with dairy-based ingredients. It is recommended to consume them fresh or store them in the refrigerator for a few days for the best taste and quality.
Q. What other fall ingredients can I incorporate into dips?
Get creative and experiment with a variety of fall ingredients. Consider adding roasted garlic, sage, rosemary, pears, walnuts, or even pumpkin seeds to your dips. The possibilities are endless, so have fun exploring and let your taste buds guide you!
Q. How long can I store these dips in the refrigerator?
These dips can generally be stored in the refrigerator for 3-4 days. However, it's important to check for any signs of spoilage or changes in texture before consuming them. If you notice any unpleasant odors or flavors, it's best to discard the dip.
Q. Can I substitute ingredients if I don't have certain items on hand?
Yes, you can make ingredient substitutions based on what you have available. For example, if a recipe calls for butternut squash and you don't have it, you can try using pumpkin or sweet potatoes instead. Just keep in mind that the flavor and texture of the dip may vary slightly.
Q. Are these dips suitable for serving at parties or potlucks?
Absolutely! These dips are perfect for parties and potlucks. They are designed to be crowd-pleasers and are sure to impress your guests. Prepare them ahead of time and serve them with an array of dippers for a fantastic addition to any gathering.