'Tis the season to indulge in the sweet joy of Christmas desserts! Whether you're looking to prepare something fancy for a large group, seeking fun and cute treats for gifts, or just want to whip up easy, no-bake delights for a cozy family gathering, we've got you covered.
From no-bake Christmas treats to traditional Christmas desserts, I've rounded up the best sweet recipes that are as easy as they are tasty.
Christmas isn't just a festivity; it's a season sprinkled with joy and sweet indulgences.
What's a holiday table without the classic Christmas cake or the joyous panettone, right?
This year, let's add a twist to the traditional!
Imagine biting into a panettone that's been given a new life with a swirl of citrusy zest or transforming your Christmas fruitcake into personal-sized treats that are perfect for gifting.
We're talking about easy, affordable desserts that promise to be the showstoppers of your holiday spread.
Whether you're planning a cozy Christmas dinner or a grand festive holiday party, these Christmas dessert classics, reimagined, are sure to gather cheers from a crowd of any size.
Let's make this season's sweet moments as magical and memorable as the holidays themselves!
Easy Popular Christmas Desserts For A Crowd
Indulge in the joy of the holiday season with this best Fruit Cake Bundt Cake recipe by Vegan In The Freezer.
This sweet, fruity concoction is a testament to the festive spirit.
What sets this Christmas cake apart is the perfect balance of flavors – it's moist and delightful without being overly sweet.
This holiday fruitcake isn't just a treat; it's a tradition waiting to be born.
Prepare to make copies of this recipe because once you serve it, people will undoubtedly be asking for it.
When it comes to traditional Christmas cakes, fruitcake is a classic choice.
This version, Christmas Apricot and Walnut Fruitcake by Lord Byron's Kitchen, puts a unique spin on this beloved tradition.
Free of alcohol and packed with candied and dried fruit, as well as walnuts, it's a delightful choice for the holiday season.
Prepare to embrace a new favorite Christmas tradition with this delicious fruitcake.
It's the perfect blend of flavors that captures the season's essence.
Take your Christmas holiday to the next level with this Classic Italian Panettone recipe by Billy Parisi.
This light, fluffy, and delicious Christmas dessert is perfect for adding a touch of Italian cuisine to your festivities.
Follow the instructions, and you'll be amazed at how easy it is to create this classic Italian treat.
It's a delightful addition to any Christmas table that will leave your guests craving more.
Embark on a culinary journey into the heart of traditional Italian cuisine with this mouth-watering Classic Panettone recipe The Sea Man Mom.
It's the perfect addition to your Christmas cakes or dessert menu.
Once you experience the flavors and textures of this delightful dessert, you won't want to go on a single holiday without it.
It's a testament to the joy of the season, captured in every bite.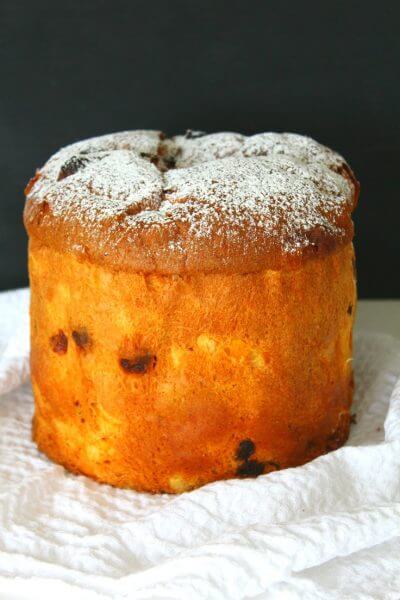 Celebrate the holiday season with a treat that's sure to delight – this Chocolate Frosted Christmas Brownie by Julia's Cuisine.
These fudgy Christmas brownies are topped off with the best chocolate frosting and a sprinkling of festive joy.
Whether you're sharing them at a holiday gathering or indulging in some self-care, these holiday brownies are a hit on any holiday sweets table.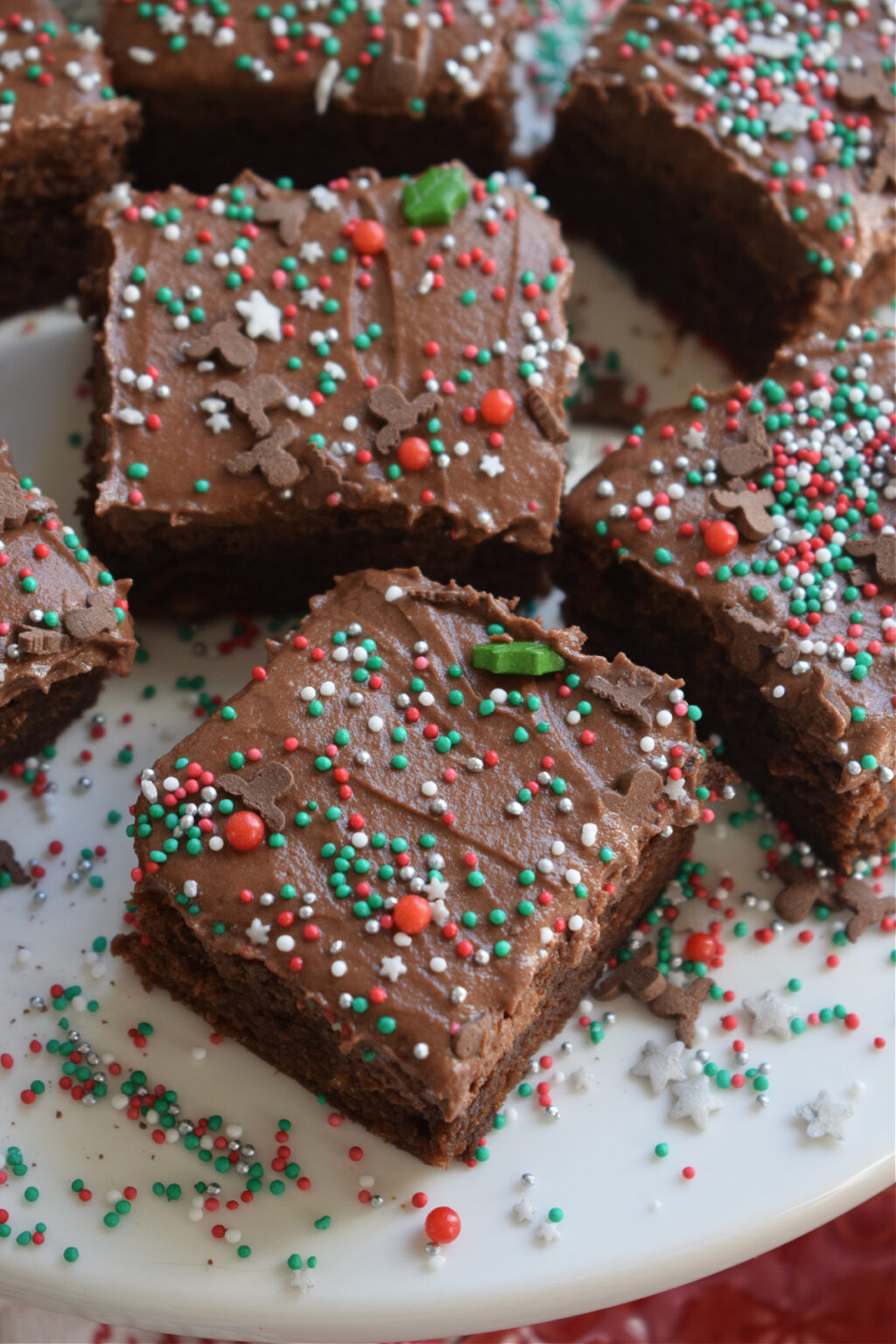 Get ready to add a touch of whimsy to your holiday season with these Melted Snowman Brownies by Veggie Desserts.
These festive Christmas brownies are not just a sweet treat; they're a festive way to spread Christmas cheer.
With easy icing and marshmallow toppings, these chewy, fudgy holiday desserts are transformed into adorable snowmen.
Perfect for Christmas gatherings or as a fun kitchen project with the kids, these brownies look charming and taste incredible.
They're the perfect blend of creativity and deliciousness.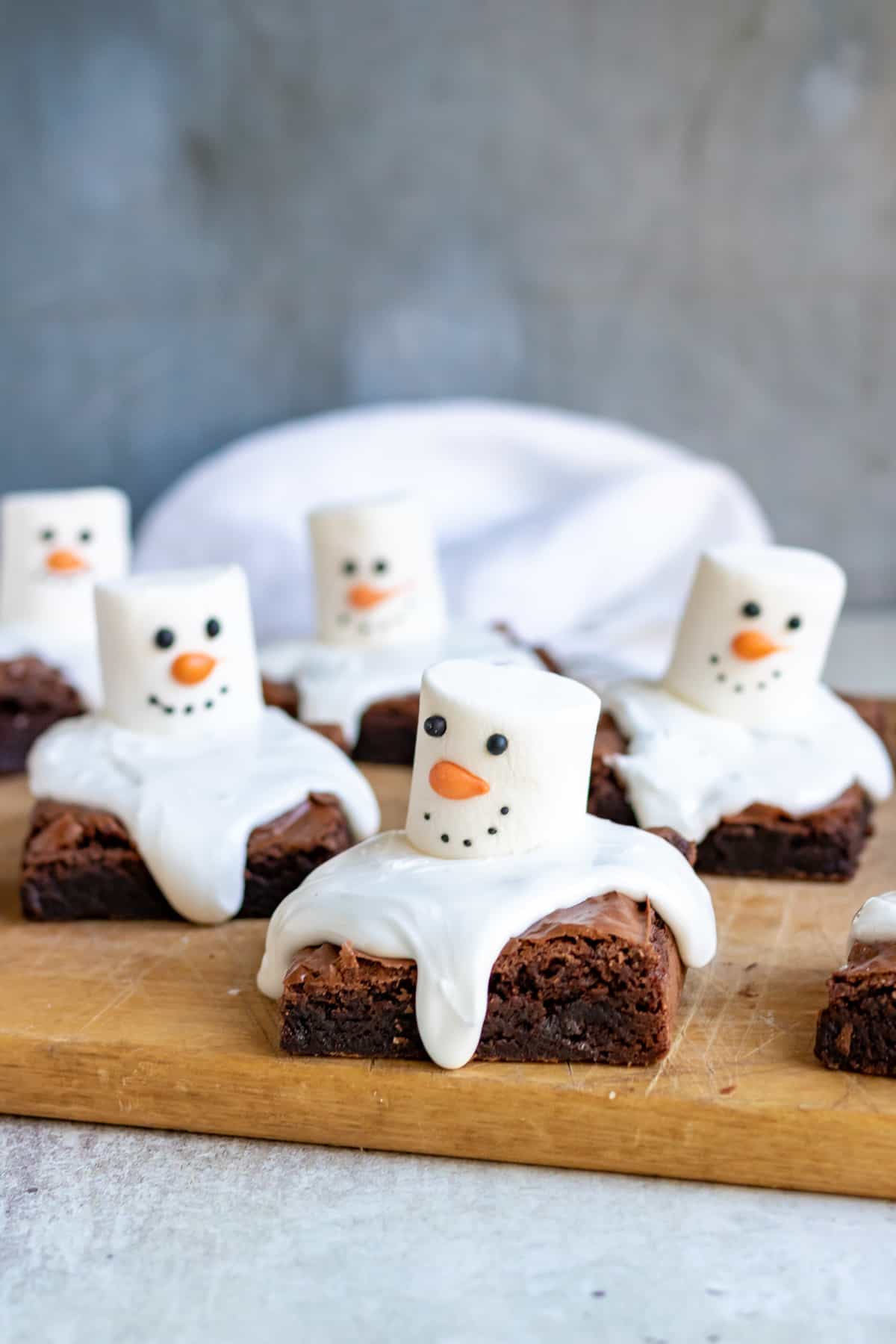 Looking to impress Santa or elevate your cookie platter?
This Christmas Tree Brownies by Five Heart Home is here to delight.
These delectable holiday desserts feature the perfect combination of rich brownies, creamy cream cheese frosting, and candy cane "trunks" to mimic Christmas trees.
Whether you're sharing them with guests or leaving them out for Santa Claus, these brownies are a fun and festive Christmas treat that adds a touch of whimsy to your celebrations.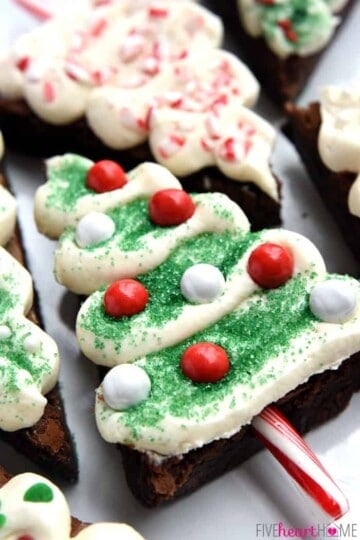 Introducing the stunning Gingerbread Cake by The Novice Chef Blog, a true masterpiece for your Christmas dessert table.
This holiday cake boasts two thick, moist layers of spiced gingerbread cake adorned with generous swirls of sweet cinnamon cream cheese frosting.
With every bite, you'll savor the warmth of gingerbread and the indulgent creaminess of the frosting.
It's a visual and culinary delight that will leave your guests in awe.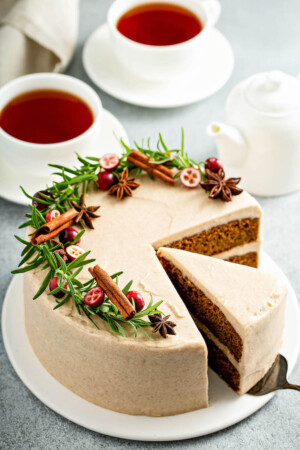 Inspired by the cozy gingerbread latte at your local coffee shop, this Gingerbread Latte Cake by Sugar And Sparrow is the ultimate holiday cake.
This gingerbread cake features layers of fluffy spiced gingerbread cake expertly paired with rich coffee buttercream.
Picture sipping on a warm latte by the fireplace; that's the essence of this cake.
It's the perfect cozy addition to your holiday celebrations, offering a blend of comforting flavors.
Elevate your holiday dessert table with this Hot Cocoa Layer Peppermint Cake by Sugar And Sparrow.
It's a decadent masterpiece featuring layers of chocolate cake infused with the essence of hot cocoa.
Between the layers, you'll find peppermint buttercream and marshmallow creme filling.
This cake is the epitome of holiday indulgence, capturing the essence of hot cocoa and peppermint in every slice.
It's the perfect centerpiece for your Christmas table.
Imagine a cake that tastes like your favorite hot chocolate!
This Hot Chocolate Cake by Life Love And Sugar is a moist chocolate cake with a delicious hot chocolate buttercream frosting and a fluffy marshmallow filling.
This holiday cake is a combination that's wonderfully decadent and oh-so-addicting!
Whether you're craving a sweet treat on a chilly day or need a show-stopping dessert for your Christmas party, this cake is a winner.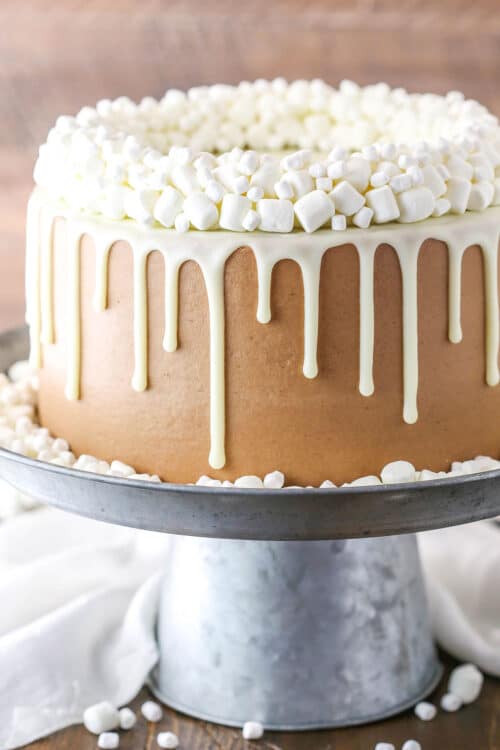 Get ready to enjoy a slice of heaven with this Vanilla Buttermilk Bundt Cake by Julia's Album.
It's a holiday masterpiece that blends the rich taste of vanilla, the subtle tang of buttermilk, and the delightful crunch of cranberries, apples, and pecans.
This cake is not just a dessert; it's a delightful experience.
Whether you're celebrating Thanksgiving, Christmas, or New Year's Eve, this holiday cake idea will leave your taste buds dancing.
Embrace the magic of winter with this Hot Chocolate Cupcakes by The Domestic Rebel.
These delightful Christmas treats are like little clouds of heaven, perfect for enjoying during the chilly winter months.
Whether you're sipping hot cocoa by the fireplace or hosting a holiday gathering, these holiday cupcakes are the epitome of warmth and sweetness.
Add a touch of holiday magic to your dessert table with this Reindeer Cupcakes by Jane Patisserie.
These delicious Christmas cupcakes feature a chocolate cupcake base, luscious chocolate fudge frosting, and charming reindeer decorations.
These reindeer cupcakes are more than just cupcakes; they are edible works of art that bring joy and whimsy to any festive occasion.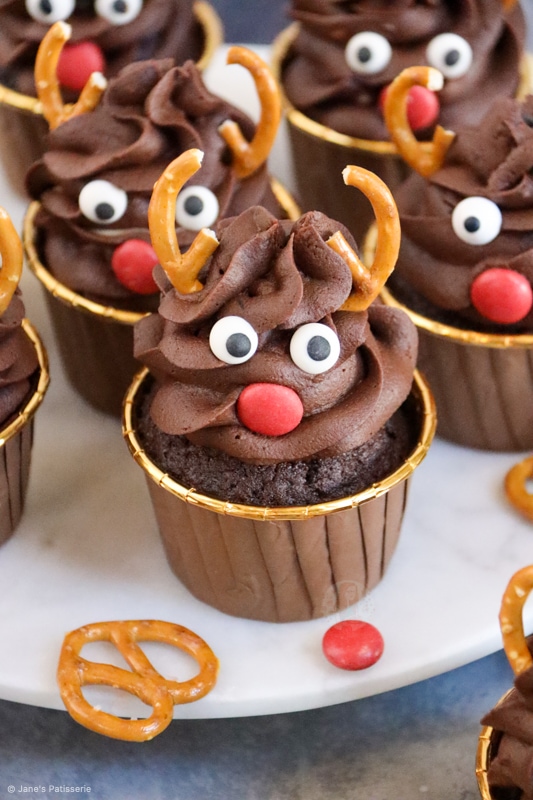 Elevate your holiday celebrations with this Peppermint Mocha Cupcakes by Sally's Baking Addiction.
These deep chocolate cupcakes are flavored with peppermint and coffee, creating a rich and aromatic delight.
Topped with peppermint vanilla frosting, crushed candy canes, and a drizzle of chocolate, these Christmas cupcakes are the perfect blend of indulgence and festivity.
Indulge in the holiday spirit with this delightful Gingerbread Cupcakes by Lil Luna.
Made with ease using a cake mix, these holiday gingerbread cupcakes capture the essence of Christmas.
What makes them truly special is the fluffy, cinnamon cream cheese frosting that crowns each one.
These cupcakes are more than just a dessert; they're a festive experience.
And they're are perfect for Christmas gatherings, and their charming appearance will brighten up any dessert table.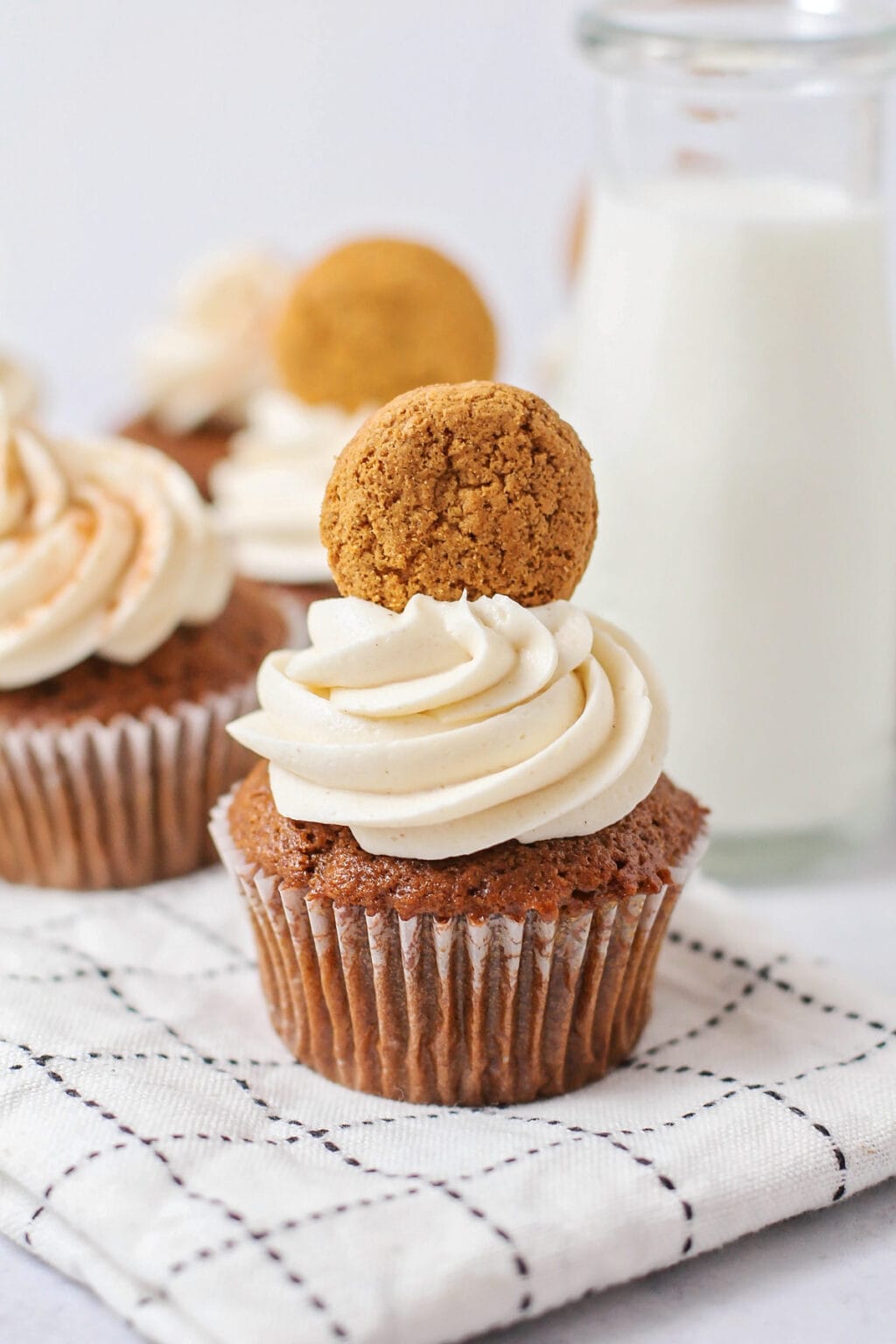 Celebrate the joy of Christmas with these Festive Christmas Cupcakes by Ahead Of Thyme.
These delightful Christmas treats feature moist and fluffy vanilla funfetti cake, adorned with red and green Christmas-themed buttercream frosting.
Not only are these vanilla cupcakes visually impressive, but they are also incredibly delicious.
They're a fantastic activity to involve the whole family in during the holiday season.
Whether you're hosting a Christmas party or simply want to add some cheer to your dessert table, these fancy cupcakes are a must-try.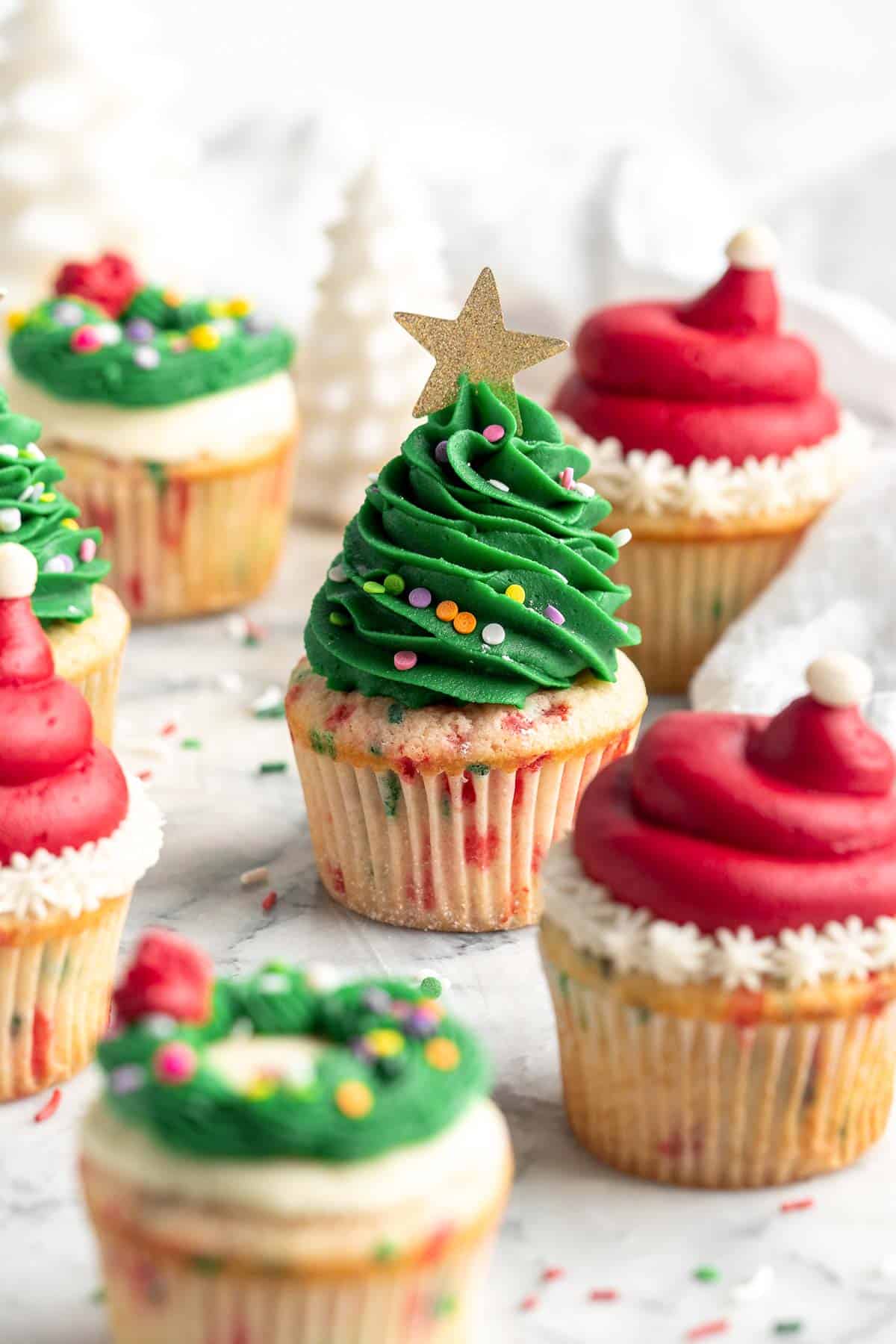 Looking for the perfect Holiday dessert? Look no further than these adorable Gingerbread Cupcakes by Butternut Bakery Blog.
Bursting with flavor, these gingerbread cupcakes are topped with a delicious cinnamon cream cheese frosting that's simply irresistible.
These cupcakes are not just a sweet treat; they're a symbol of holiday joy.
Whether you're enjoying them by the fire or gifting them to loved ones, these gingerbread cupcakes will spread warmth and happiness.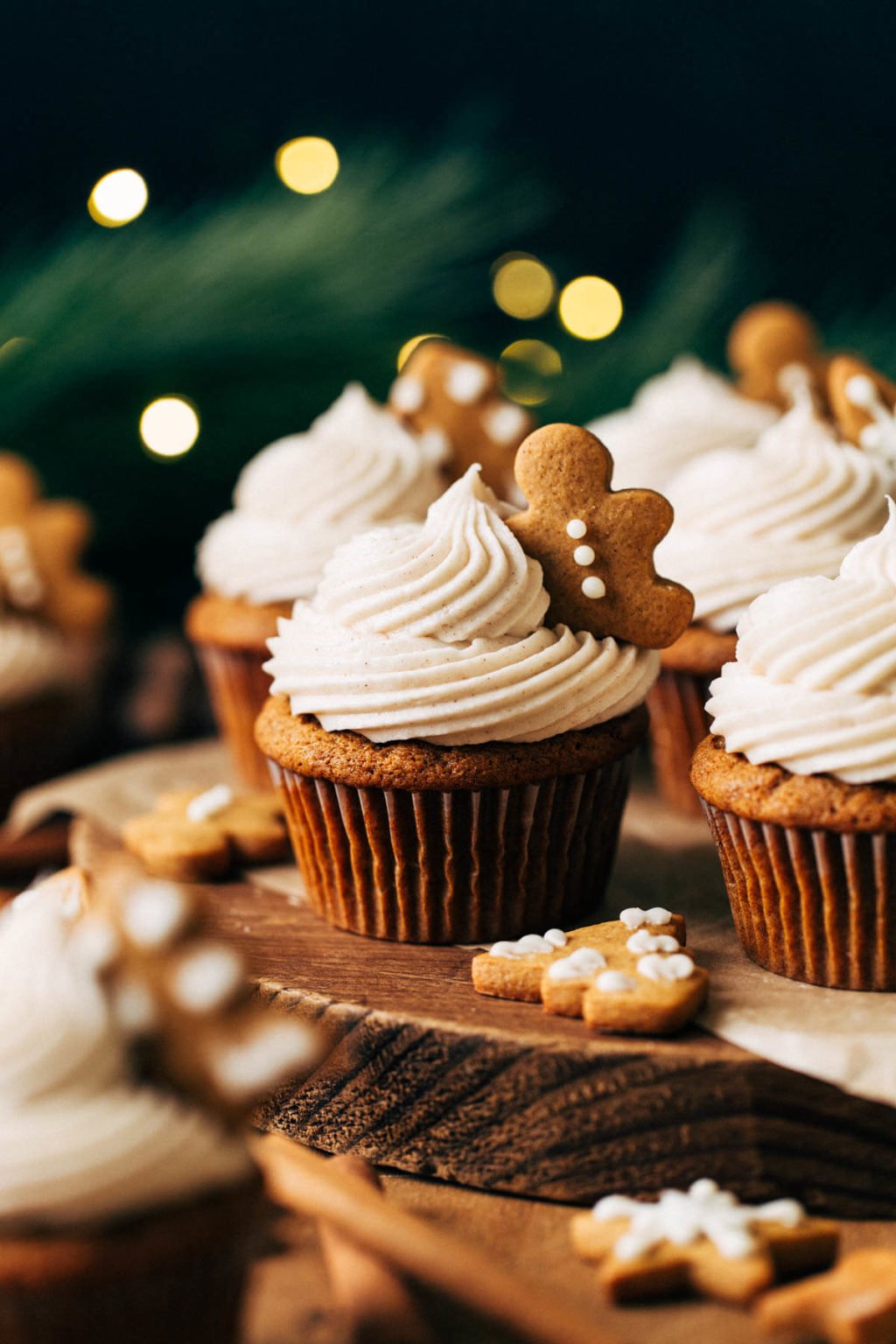 Create a stunning homemade Christmas candy with just three simple ingredients!
This Cool Whip Candy by Shugary Sweets features milk chocolate with a fluffy center that's reminiscent of a 3 Musketeers bar but even better.
This Christmas candy recipe is the epitome of simplicity and indulgence.
Whether you're making it for yourself or as a Christmas gift, it's a sweet holiday treat that will leave a lasting impression.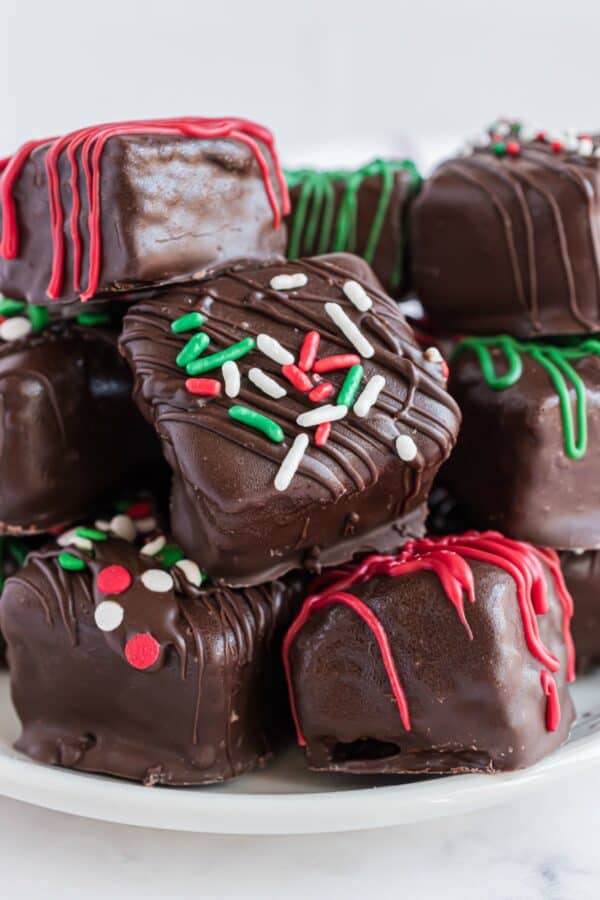 Elevate your holiday celebrations with this Oreo Peppermint Bark by The Toasty Kitchen.
This no-bake holiday dessert treat is perfect for the holidays.
It features white chocolate filled with crushed Oreo cookies and a cool vanilla-mint flavor, all spread thin to create a sweet candy bark.
Whether you're making it for a holiday party or as a delightful gift, this Oreo Peppermint Bark is sure to be a hit.
This Christmas bark recipe is a festive and irresistible treat that captures the essence of the season.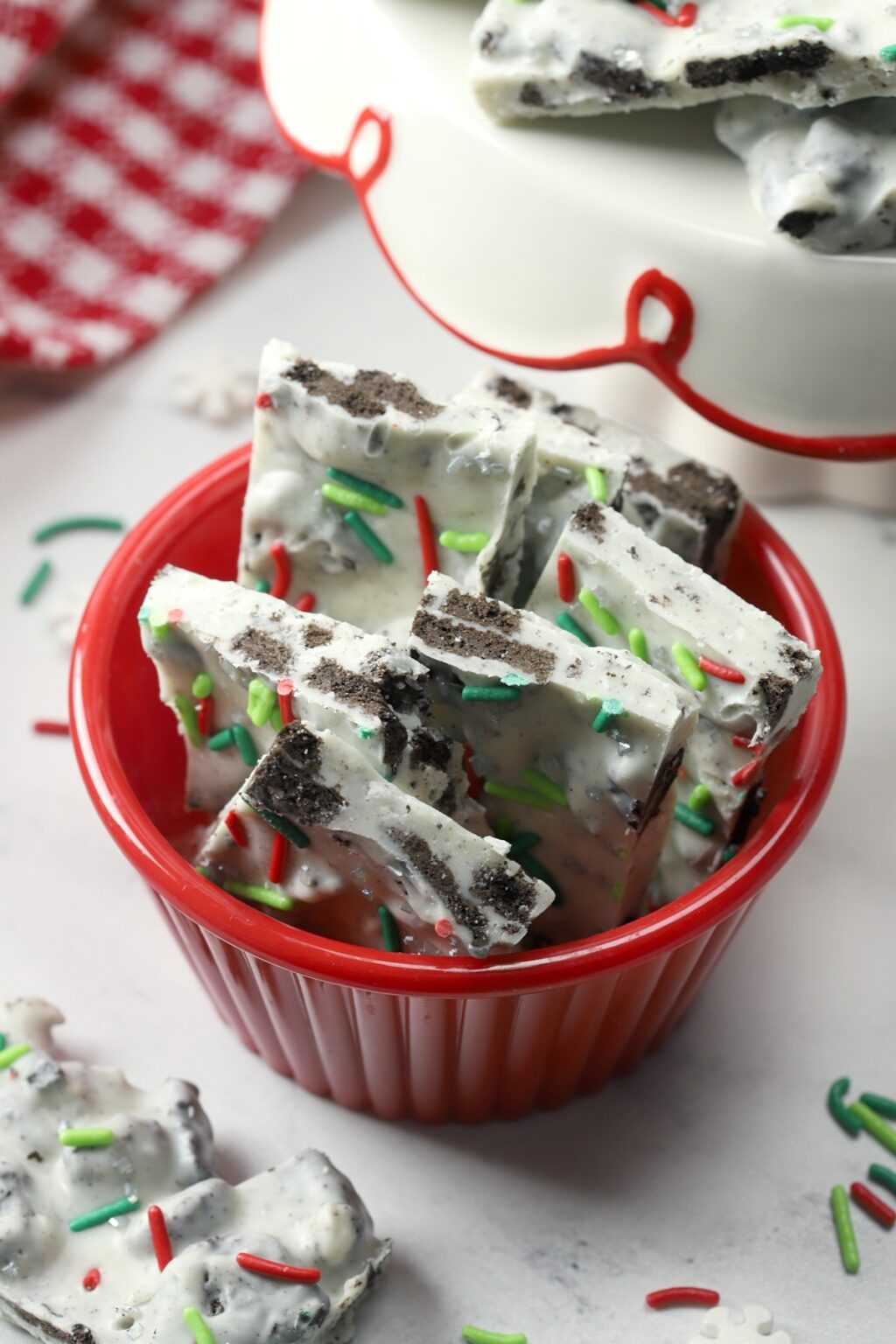 Indulge in the warmth and coziness of the season with these easy-to-make Hot Chocolate Cookies by Love From The Oven.
Made with real hot cocoa, they embody the essence of winter and Christmas.
These Christmas cookies have a way of spreading joy, making them a popular choice for holiday gatherings and cookie exchanges.
Whether you're enjoying them by the fireplace or sharing them with loved ones, these hot chocolate-flavored cookies are a sweet holiday treat that captures the spirit of the holidays.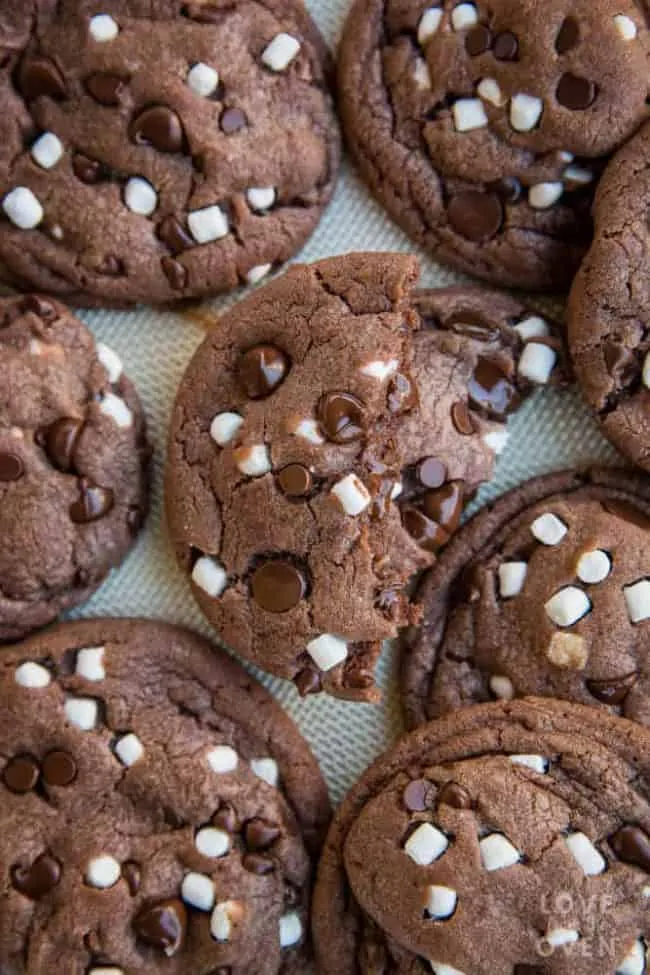 Looking for a quick and delightful Christmas treat? Look no further than these Oreo Balls by Hoosier Homemade.
With just three ingredients plus creative decorating, they're a breeze to make.
Whether you're giving them as Christmas gifts, adding them to your Christmas cookie exchange trays, or simply making a batch for your family to enjoy, these Oreo Truffles are a crowd-pleaser.
Their simplicity and deliciousness make them a perfect addition to your holiday celebrations.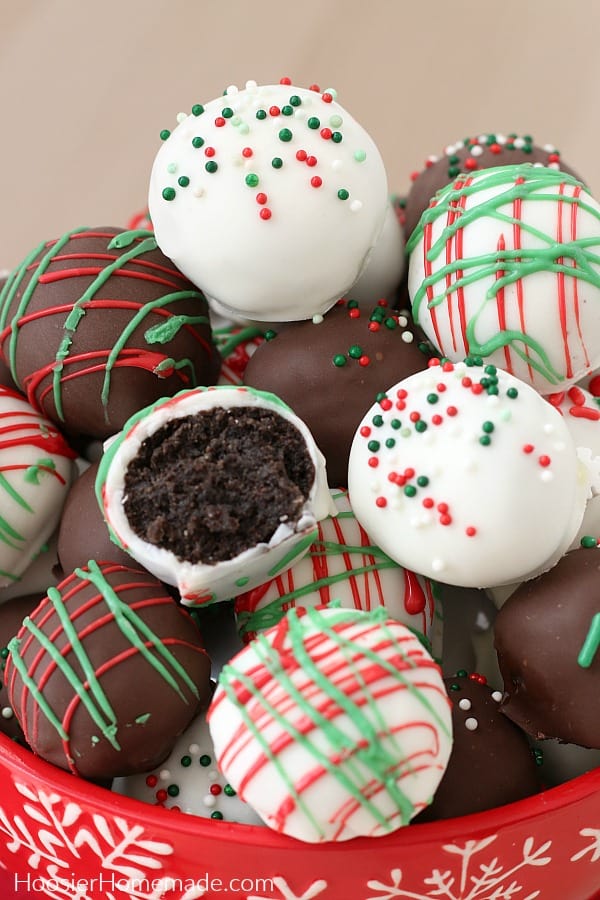 Embrace the timeless tradition of baking with these delicious Butter Cookies by Small Town Woman.
These cookies hold a special place among Christmas cookies and are among the best Christmas desserts.
With a few helpful tips, these classic holiday cookies become incredibly easy to make.
For an extra special touch, dip them in melted chocolate and adorn them with assorted holiday sprinkles.
These Christmas treats not only taste amazing but also add a touch of elegance to your holiday cookie platter.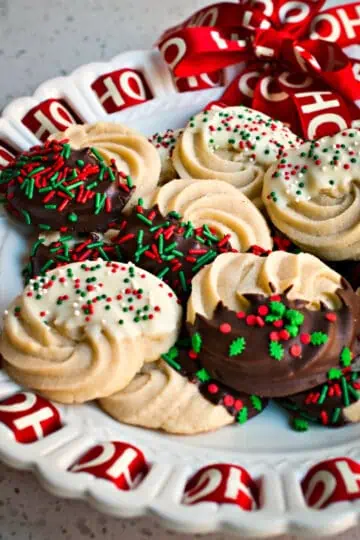 Take your Christmas cookies to the next level with these fancy Snow Globe Cookies by Smart School House.
Topped with a wonderful clear shell, they are a visual delight.
These easy Christmas cookies not only look amazing but are also delicious, making them a highlight of your holiday table.
Share the magic of the holidays with these cute and impressive Snow Globe Cookies.
They are sure to leave a lasting impression on your guests.
Elevate your holiday dessert game with these Christmas Cookie Bars by Crazy For Crust.
They are the best blondies dressed up with holiday M&Ms and sprinkles.
These Christmas bars are a perfect choice for Christmas because they're not only easy to make but also freezer-friendly.
Whip up a batch to give away as thoughtful homemade Christmas gifts to family and friends or save them for your family to enjoy throughout the festive season.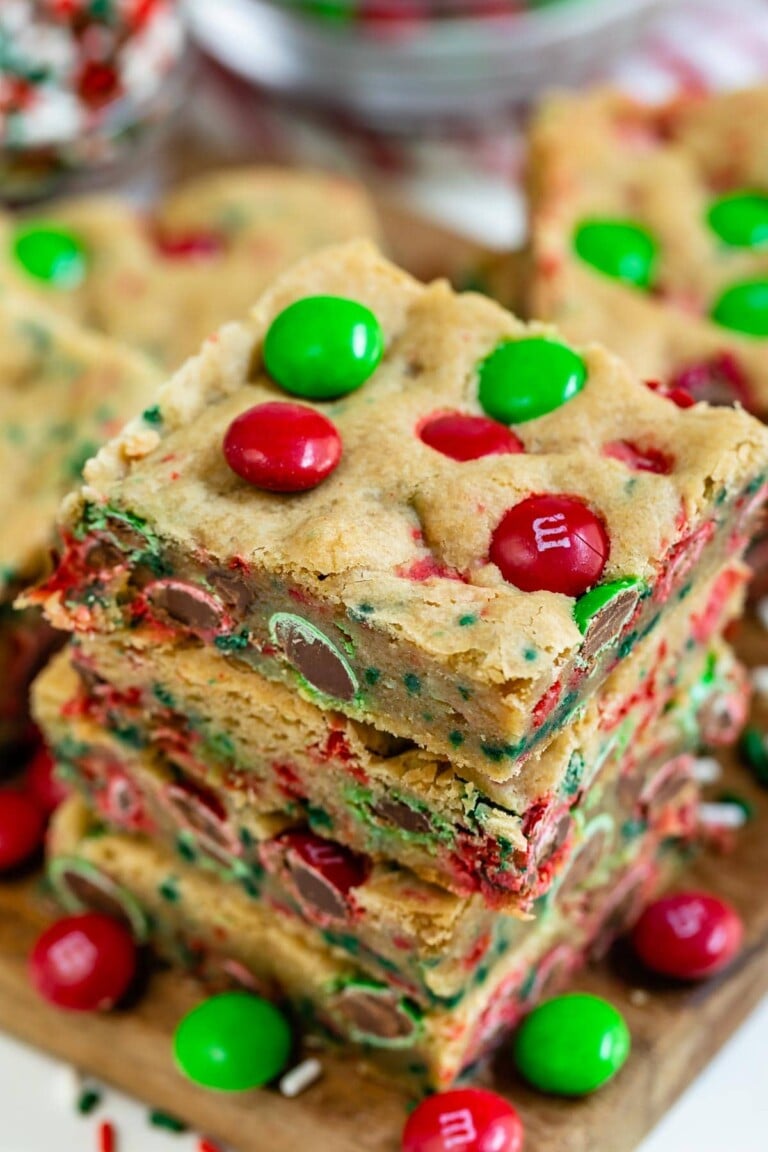 SAVE THIS PIN FOR LATER