Start your day with easy breakfast ideas! From pancake recipes to healthy smoothie bowls, discover breakfast recipes that will fuel your morning and awaken your taste buds.
Looking to add some excitement and variety to your breakfast routine?
In this article, we present a collection of fresh and delicious breakfast ideas to kick-start your day on a high note.
Say goodbye to ordinary mornings with the same old cereal or toast.
Explore a wide range of mouthwatering options, from savory omelets to nutritious smoothie bowls and homemade granola.
These recipes cater to different tastes, dietary needs, and time constraints, ensuring there's something for everyone.
Get ready to elevate your breakfast game and transform your mornings from ordinary to extraordinary!
13 Creative Ways To Include Fruits & Vegetables Into Breakfast
Incorporating fruits and vegetables into your breakfast can boost your health and add a burst of flavor.
Discover 13 creative ways to include these nutritious delights into your morning meal.
1. Start with Smoothies
Smoothies are a fantastic way to incorporate a variety of fruits and vegetables into your breakfast.
Blend together a combination of leafy greens, such as spinach or kale, with a mix of colorful berries, a banana for creaminess, and a splash of almond milk or yogurt.
You can also add a handful of nuts or seeds for extra nutrition and a delightful crunch.
2. Top Your Cereal
If you enjoy a bowl of cereal in the morning, why not take it up a notch by adding some fresh fruits?
Whether it's sliced bananas, juicy berries, or chopped apples, adding these colorful toppings not only enhances the taste but also provides additional nutrients.
Sprinkle some flaxseeds or chia seeds for added fiber and omega-3 fatty acids.
3. Create a Fruit Salad
A refreshing and vibrant fruit salad is a great way to kickstart your morning.
Mix together a variety of fruits, such as oranges, grapes, pineapple, and watermelon.
You can also toss in some mint leaves or a squeeze of lemon juice for an extra burst of flavor.
Serve it in a colorful bowl, and you'll have an appetizing breakfast that's visually appealing too.
4. Make Vegetable Omelets
Omelets are a versatile breakfast option that allows you to incorporate a range of vegetables.
Sauté some diced bell peppers, onions, mushrooms, and spinach, then whisk together some eggs and pour them over the cooked vegetables.
Top it off with a sprinkle of cheese or herbs for added taste.
This protein-packed breakfast will keep you energized throughout the day.
5. Add Veggies to Pancakes
Pancakes can be made healthier by sneaking in some vegetables.
Grate zucchini or carrots and add them to the pancake batter.
You can also blend some spinach or kale with the wet ingredients to create vibrant green pancakes.
Top them with fresh fruits and a drizzle of honey or maple syrup for a delightful and nutritious morning treat.
6. Try Avocado Toast
Avocado toast has gained popularity in recent years and for a good reason.
Mash ripe avocados and spread them on whole-grain toast.
Sprinkle some salt, pepper, and a squeeze of lemon juice to enhance the flavor.
Add slices of tomatoes, cucumbers, or radishes for an extra crunch and a dose of vitamins.
7. Incorporate Berries
Berries, such as strawberries, blueberries, and raspberries, are not only delicious but also packed with antioxidants and vitamins.
Add them to your breakfast by incorporating them into your pancakes, yogurt, or oatmeal.
You can also blend them into a smoothie or create a compote to top your favorite breakfast dishes.
8. Make Veggie Wraps
Wrap up your breakfast in a nutritious and colorful way by using whole-grain tortillas and filling them with a variety of vegetables.
Sauté bell peppers, onions, mushrooms, and zucchini, then spread some hummus or avocado on the tortilla.
Add the sautéed vegetables and roll it up for a satisfying and veggie-packed morning meal.
9. Use Fruits in Yogurt
Yogurt is a versatile breakfast staple that can be enhanced with the addition of fruits.
Choose plain Greek yogurt and add chopped fruits like mangoes, pineapples, or peaches for a tropical twist.
You can also mix in some granola or nuts for added texture.
It's a balanced and refreshing way to start your day.
10. Bake with Apples
Apples are versatile fruit that can be used in various breakfast recipes.
Slice them and add them to your morning oatmeal or yogurt.
Alternatively, incorporate them into baked goods like muffins or bread.
The natural sweetness and fiber of apples make them a nutritious and flavorful addition to your breakfast.
11. Blend in Green Smoothies
Green smoothies are an excellent way to get a dose of leafy greens in the morning.
Blend together a combination of spinach, kale, cucumber, and a mix of fruits like bananas, apples, or pears.
You can also add a knob of ginger or a sprinkle of cinnamon for added flavor.
Sip on this vibrant and nutrient-packed smoothie to kickstart your day.
12. Stuff Breakfast Burritos
Take your breakfast burritos up a notch by stuffing them with a variety of vegetables.
Sauté onions, bell peppers, mushrooms, and spinach, then scramble some eggs and mix them with the cooked vegetables.
Wrap it all up in a whole-grain tortilla and add some salsa or avocado for a satisfying and veggie-filled breakfast option.
13. Experiment with Quiches
Quiches are a fantastic way to incorporate an array of vegetables into your breakfast.
Whisk together eggs, milk, and your choice of vegetables, such as broccoli, tomatoes, mushrooms, or peppers.
Pour the mixture into a pie crust and bake until golden and set.
Enjoy a slice of this savory and nutrient-rich breakfast dish.
Simple Breakfast Ideas
35. Baked Sausage, Spinach & Egg Breakfast Taquitos – The Recipe Critic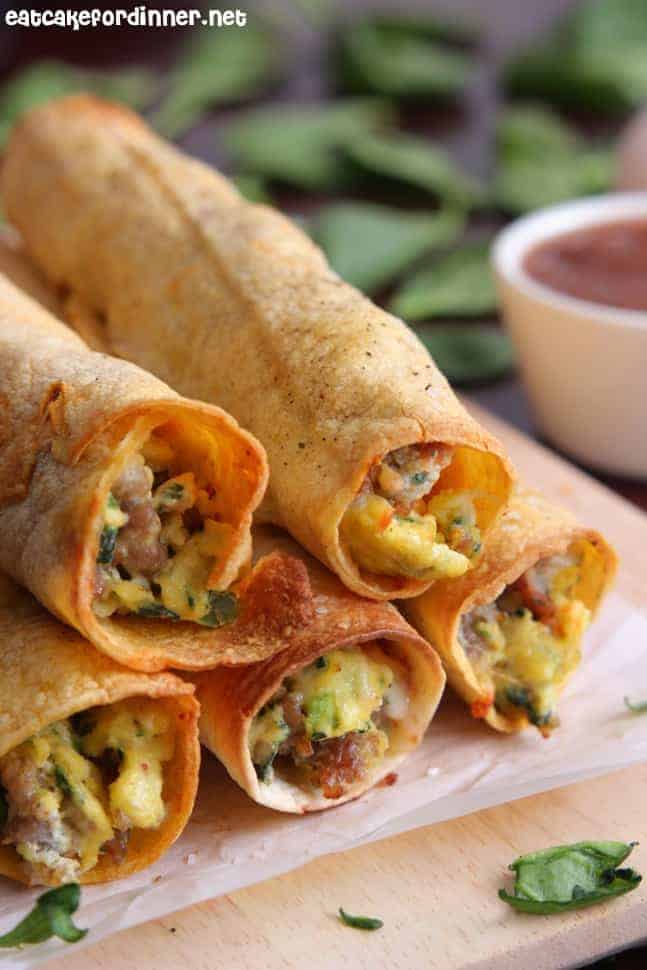 34. Nutella Baked French Toast Casserole – Our Happy Mess
33. French Toast Muffin Cups – Chef Savvy
32. Breakfast Grilled Cheese – Love Bakes Good Cakes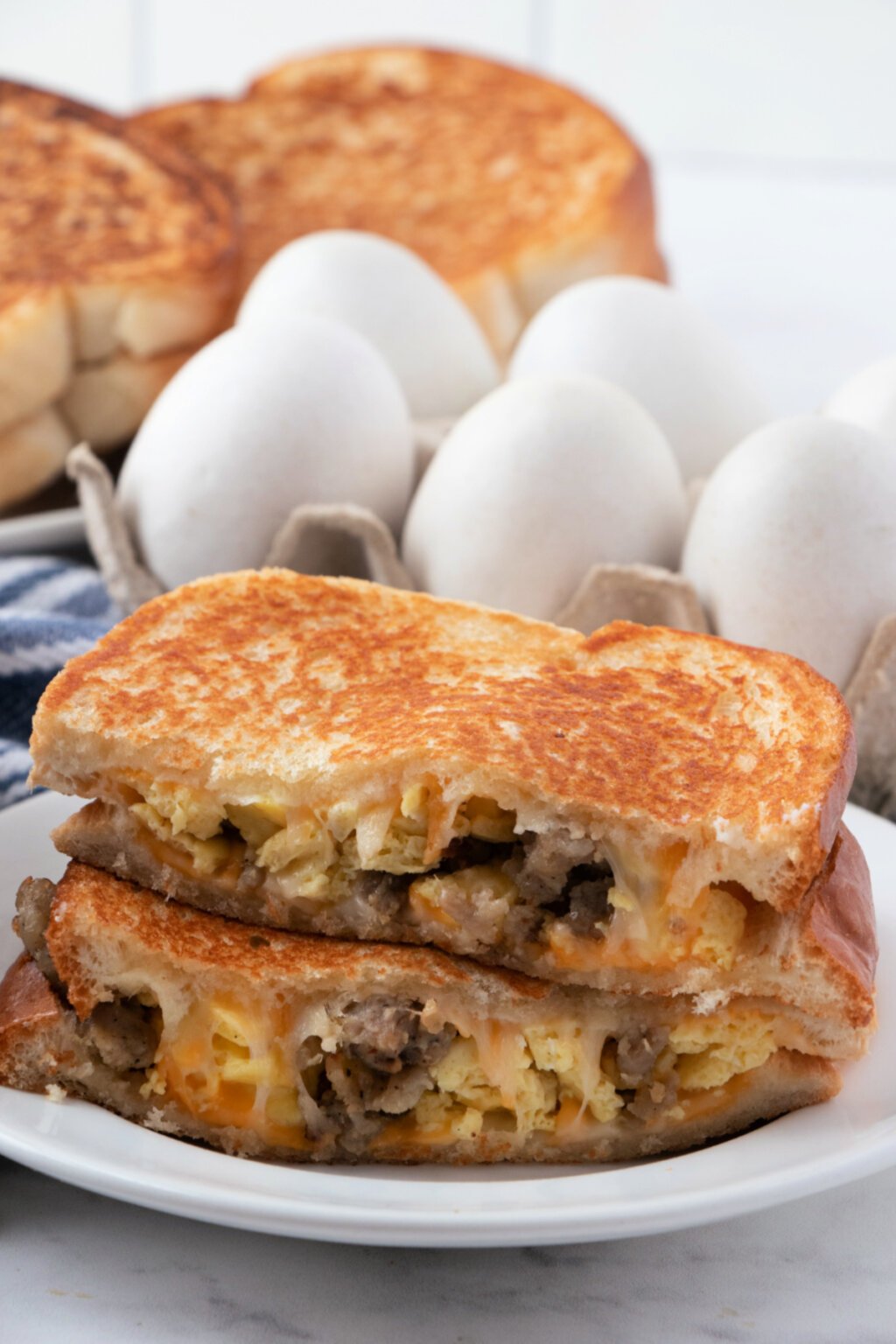 31. Blueberry Breakfast Cake – Amanda's Cookin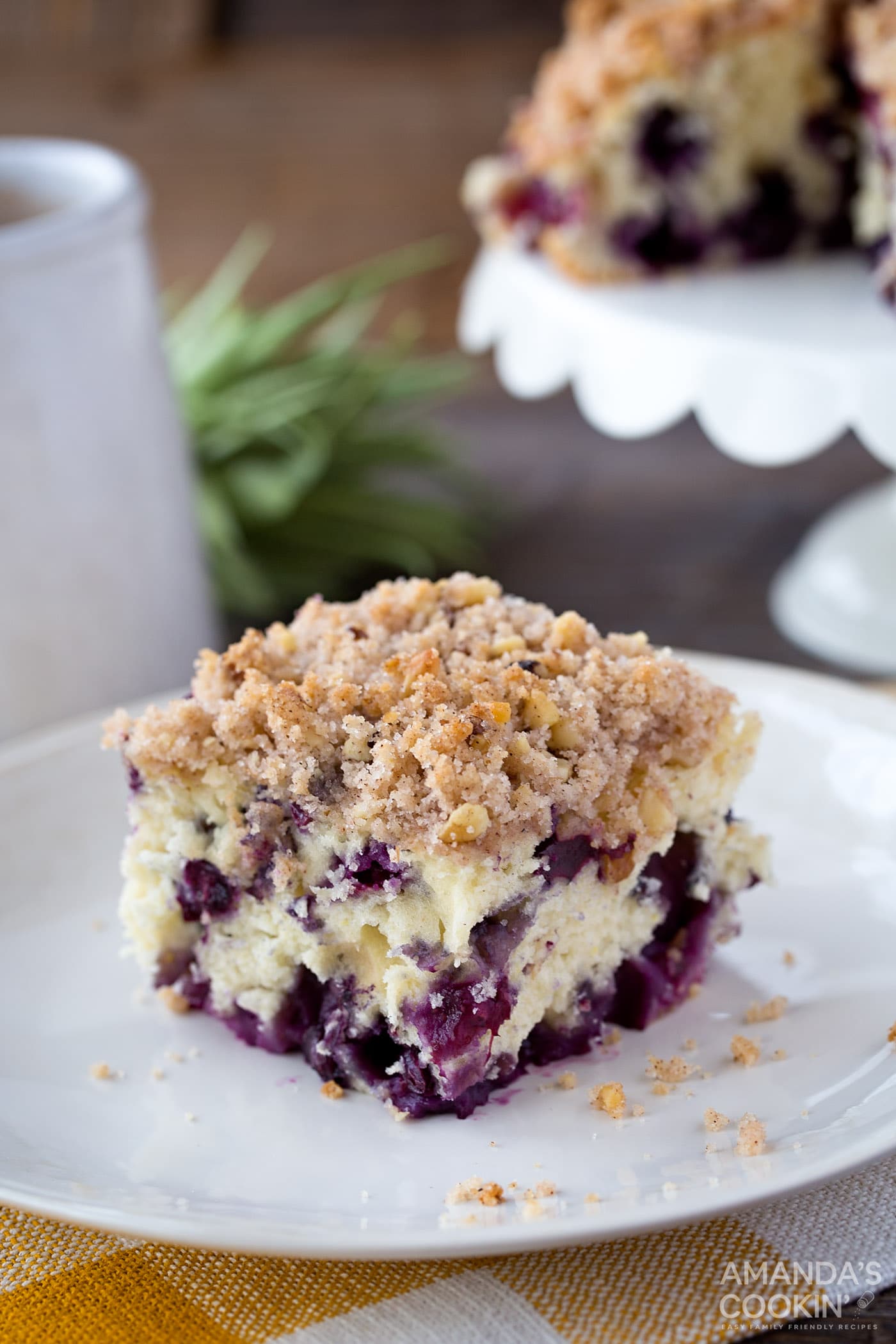 30. Berry French Toast Casserole – Joyous Apron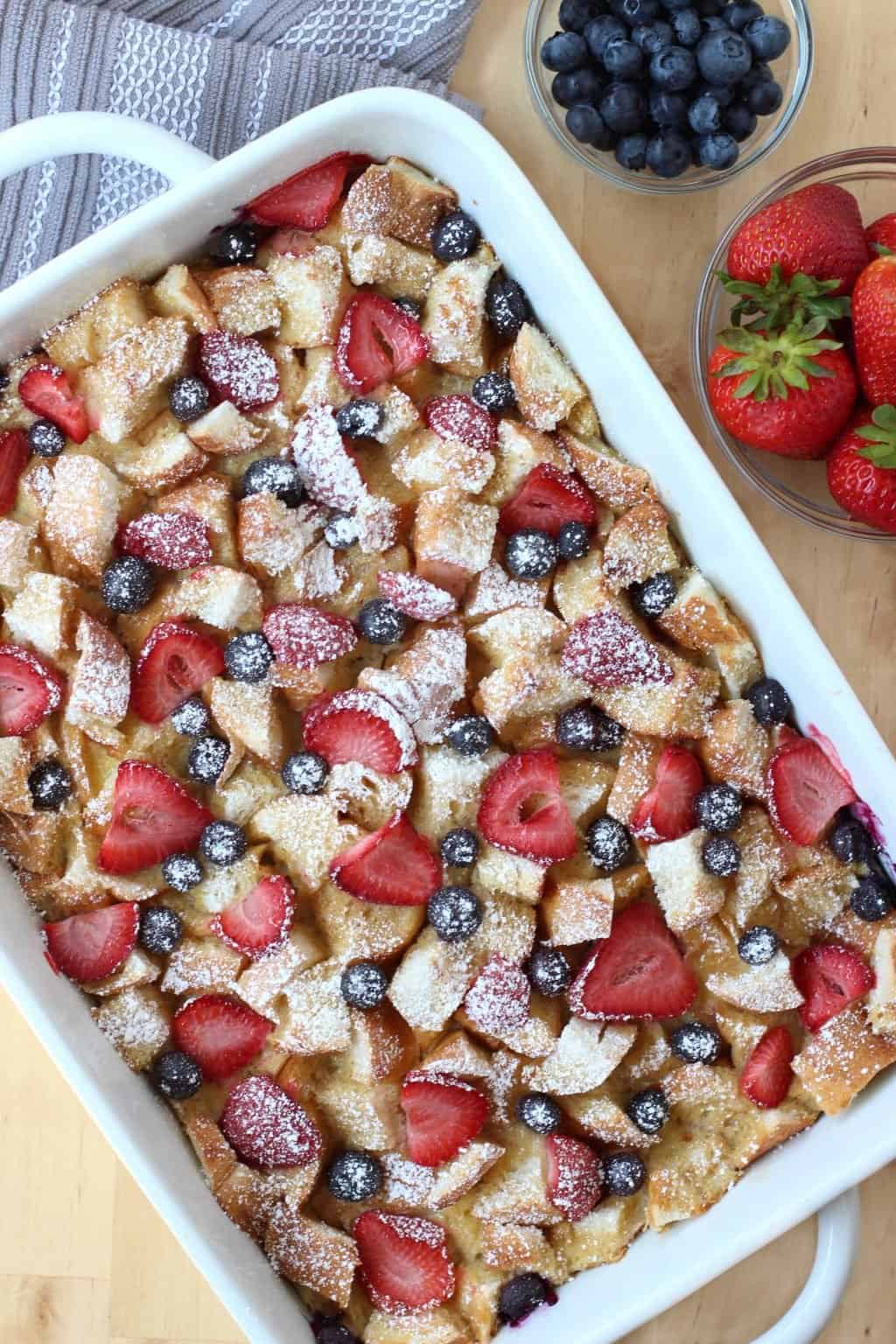 29. Breakfast Potatoes – Amanda Cooks & Styles
28. Bacon, Egg, and Cheese Biscuit Bake – The Skinny Dish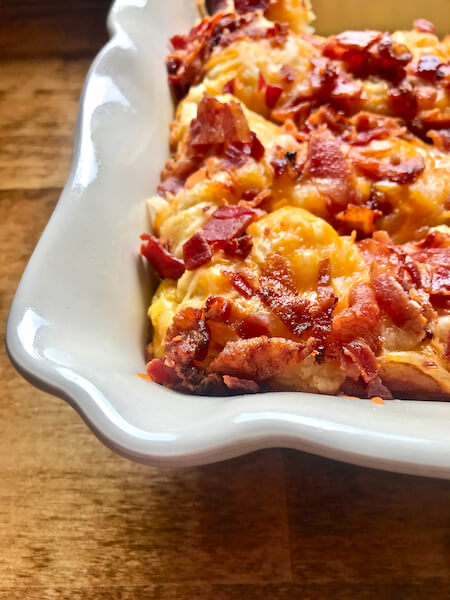 27. Sausage Breakfast Muffins – Kitchen Fun With My 3 Sons
26. Hash Brown Egg Casserole – Belly Full
25. Turkish Eggs – Six Hungry Feet
24. Apple Pancakes With Oats – Beauty Bites
23. Apple Fritters – Small Town Woman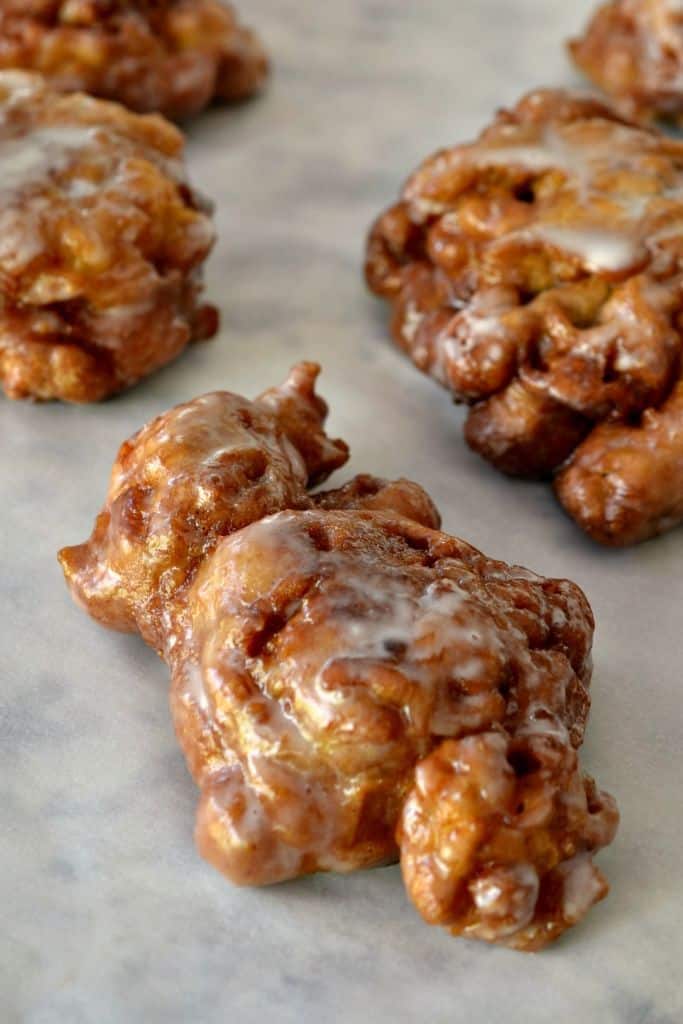 22. Breakfast Muffins – Can't Stay Out of The Kitchen
21. Brown Sugar Banana Pancakes – Celebrating Sweets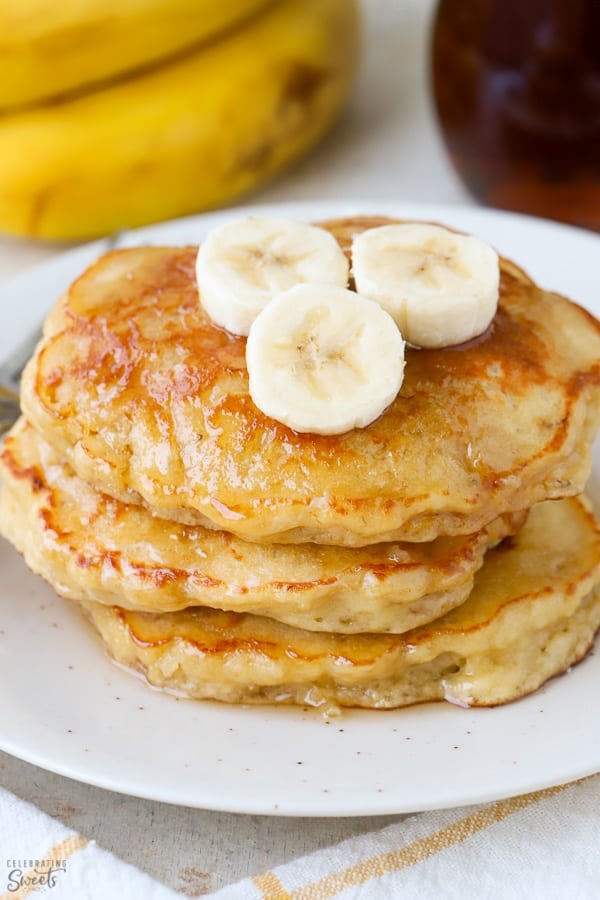 20. Freezer Breakfast Burritos – Damn Delicious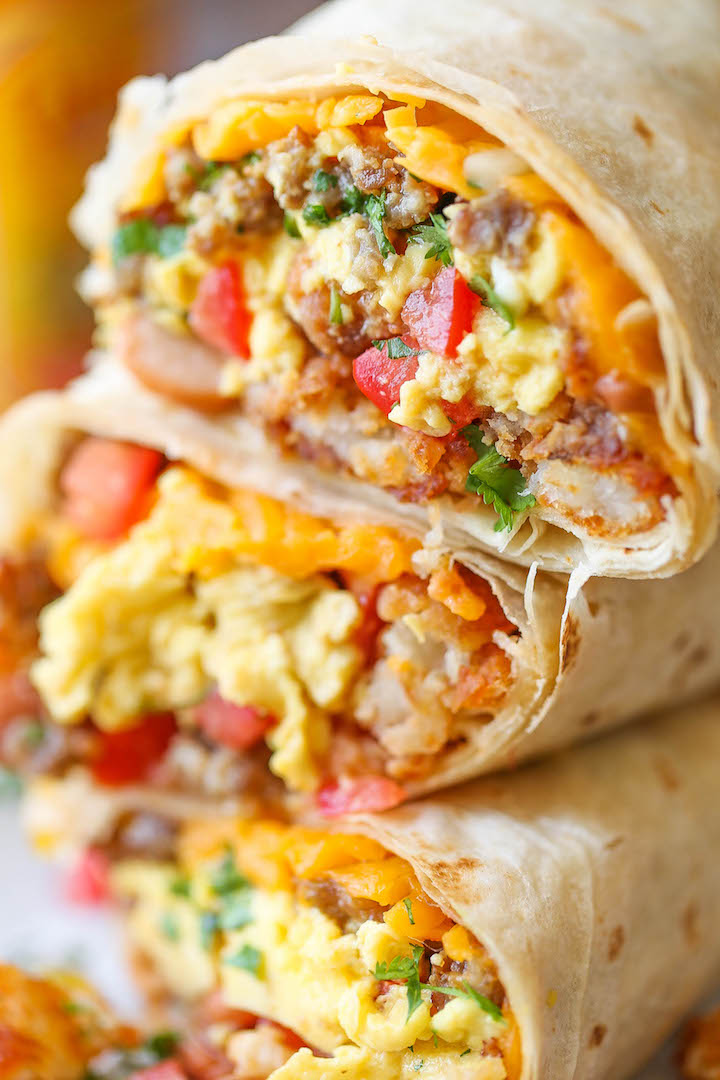 19. French Toast Roll-Ups – The Baker Mama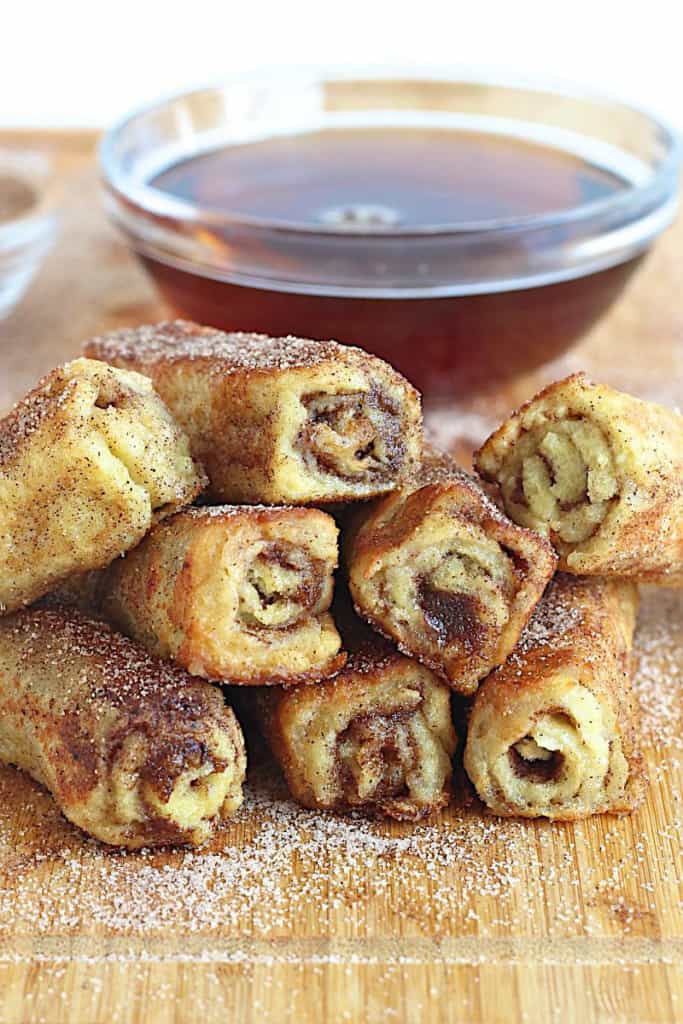 18. French Toast – Top Teen Recipes
17. Blueberry Baked Oatmeal – The Big Man's World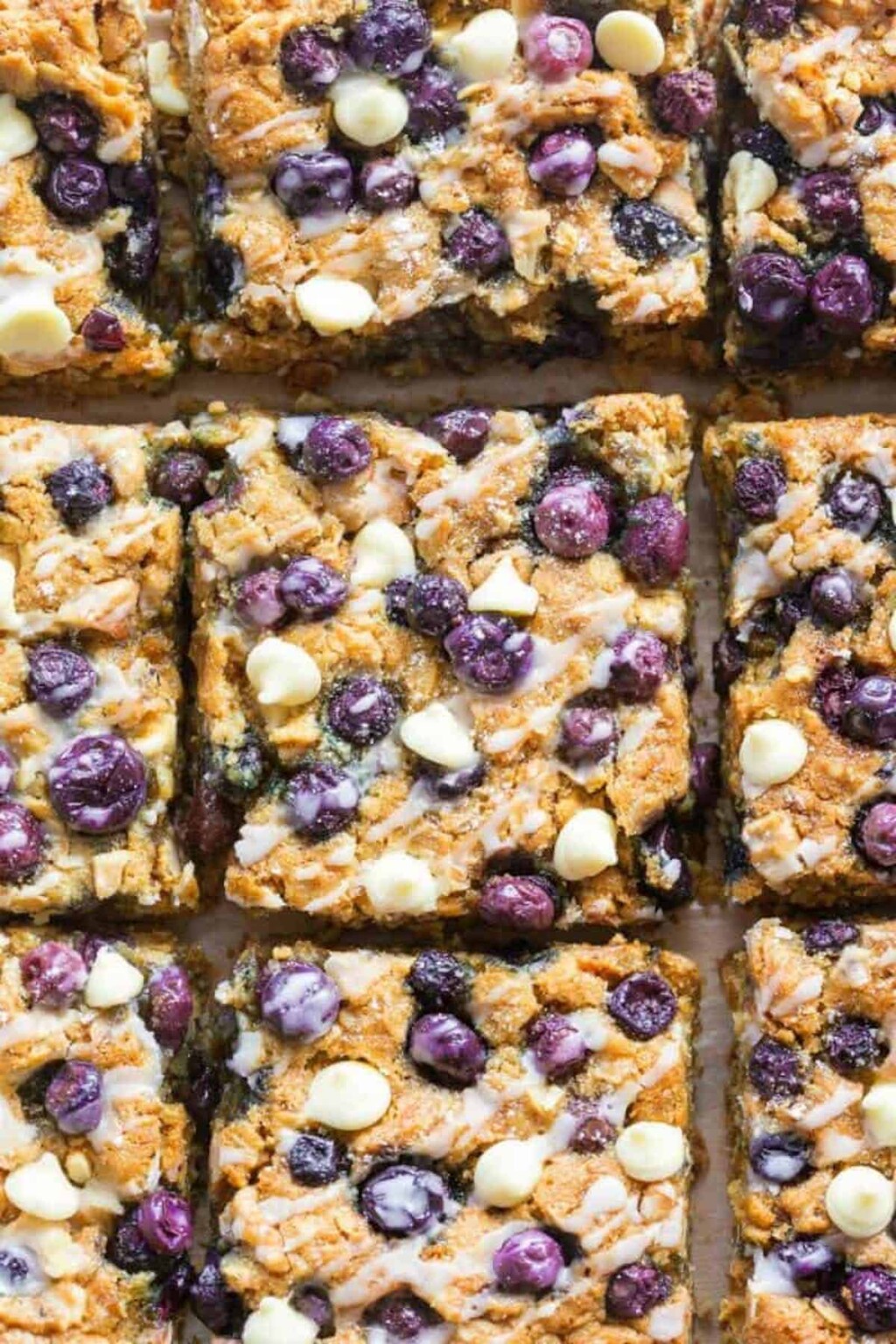 16. Cinnamon Roll Pancakes – Life In The Lofthouse
15. French Breakfast Puffs – Five Heart Home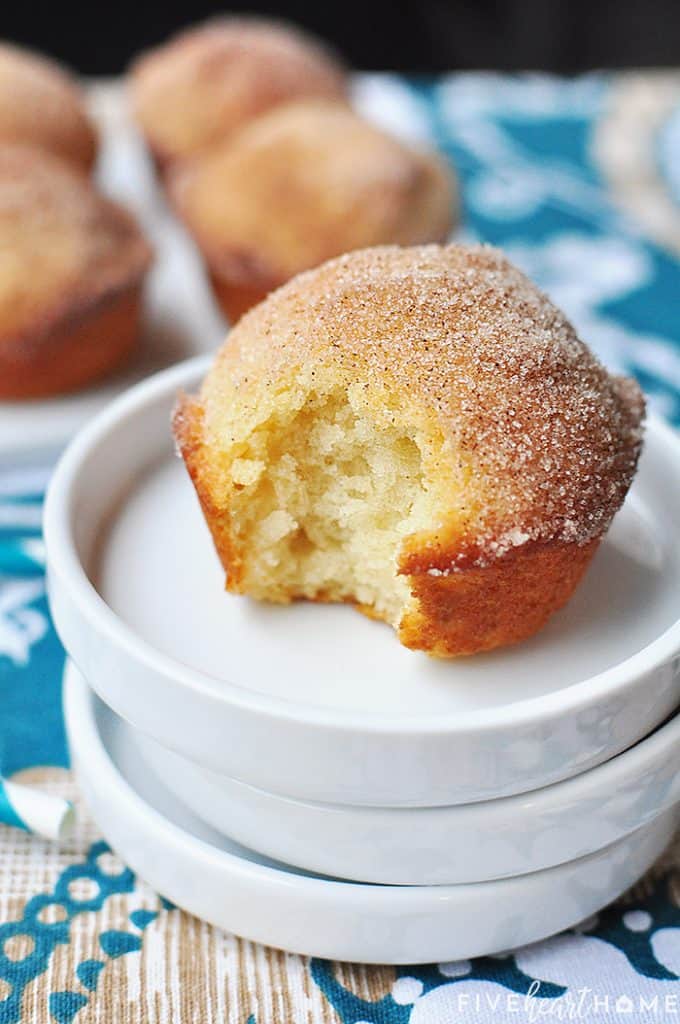 14. Cinnamon Roll Overnight Oats with Greek Yogurt – No Fuss Kitchen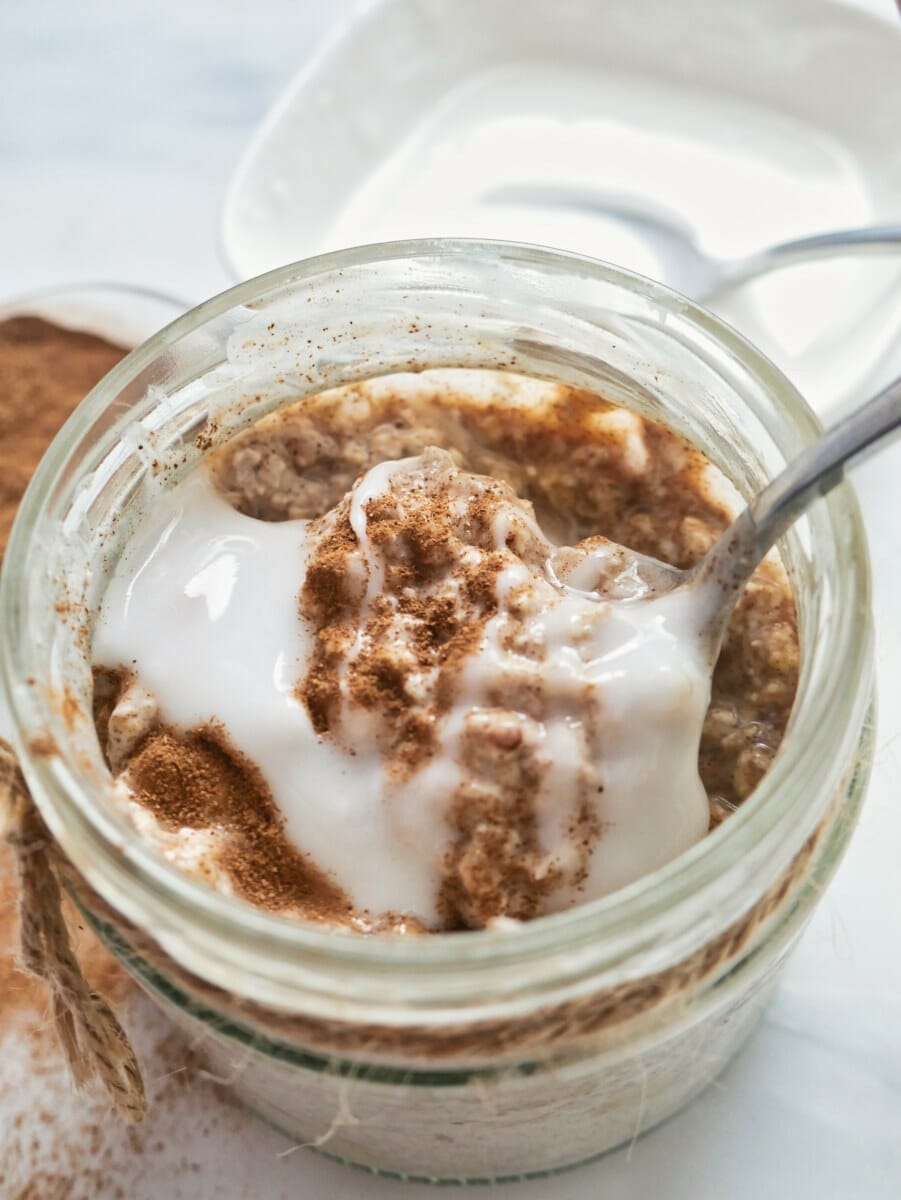 13. Cookie Dough Overnight Oats – Vancouver With Love
12. Chocolate Overnight Oats – The Oregon Dietitian
11. Carrot Cake Baked Oats – Basic With Bails
10. Strawberry Shortcake Overnight Oats – Evolving Table
9. Chocolate Peanut Butter Overnight Oats – Joyful Healthy Eats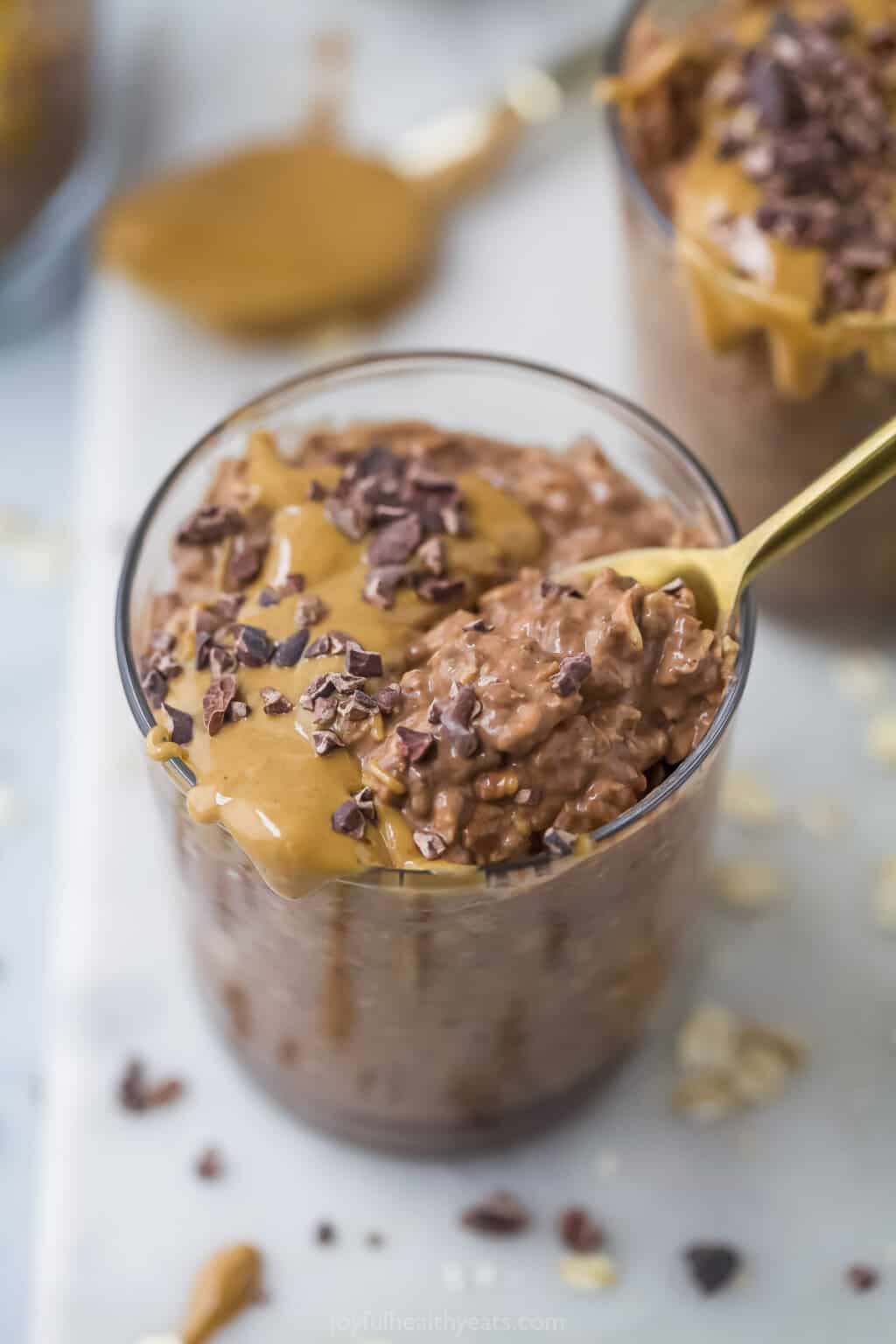 8. Peanut Butter Oatmeal – Purely Kaylie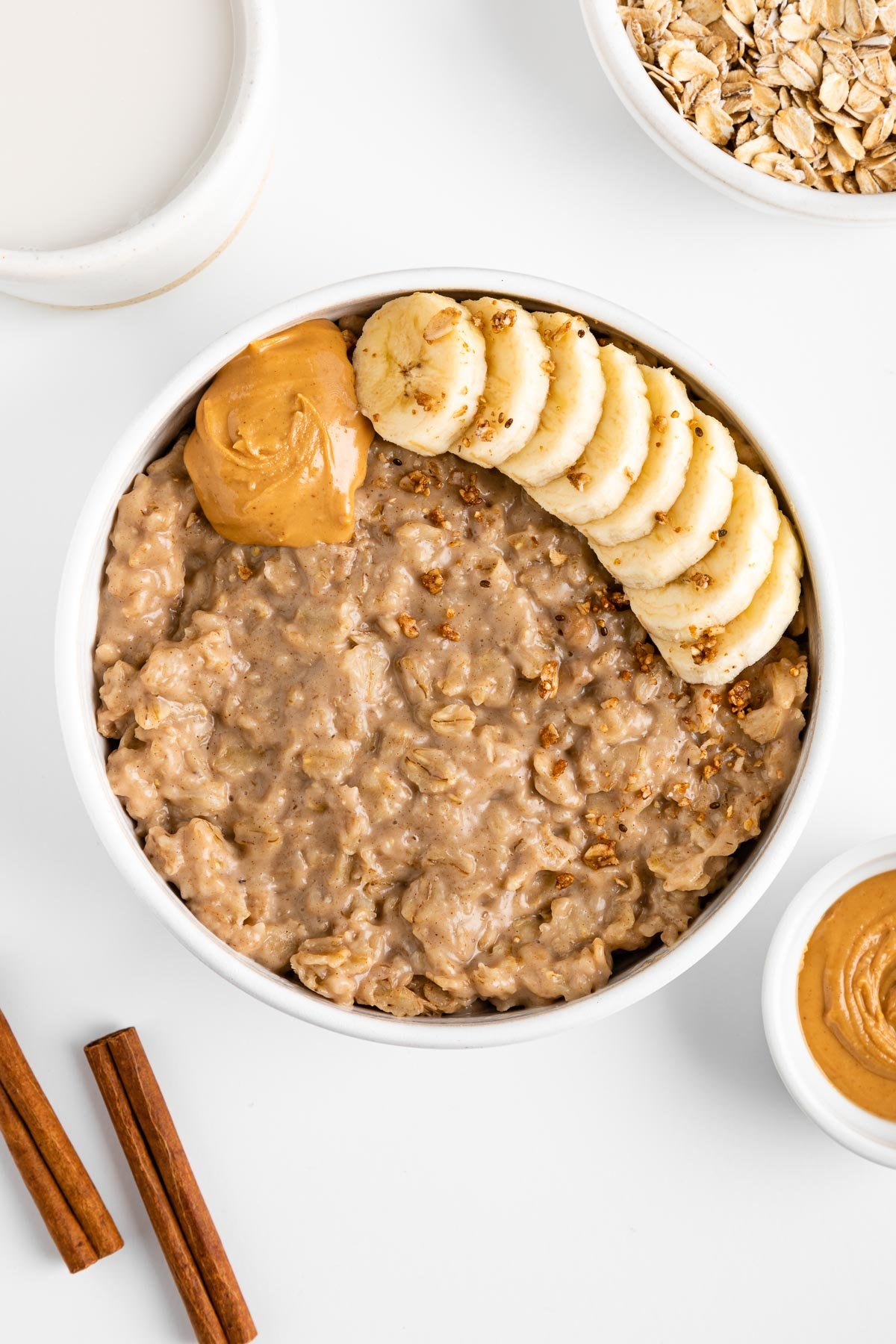 7. Red Smoothie Bowl – The Hint Of Rosemary
6. Chocolate Peanut Butter Smoothie Bowl – Purely Kaylie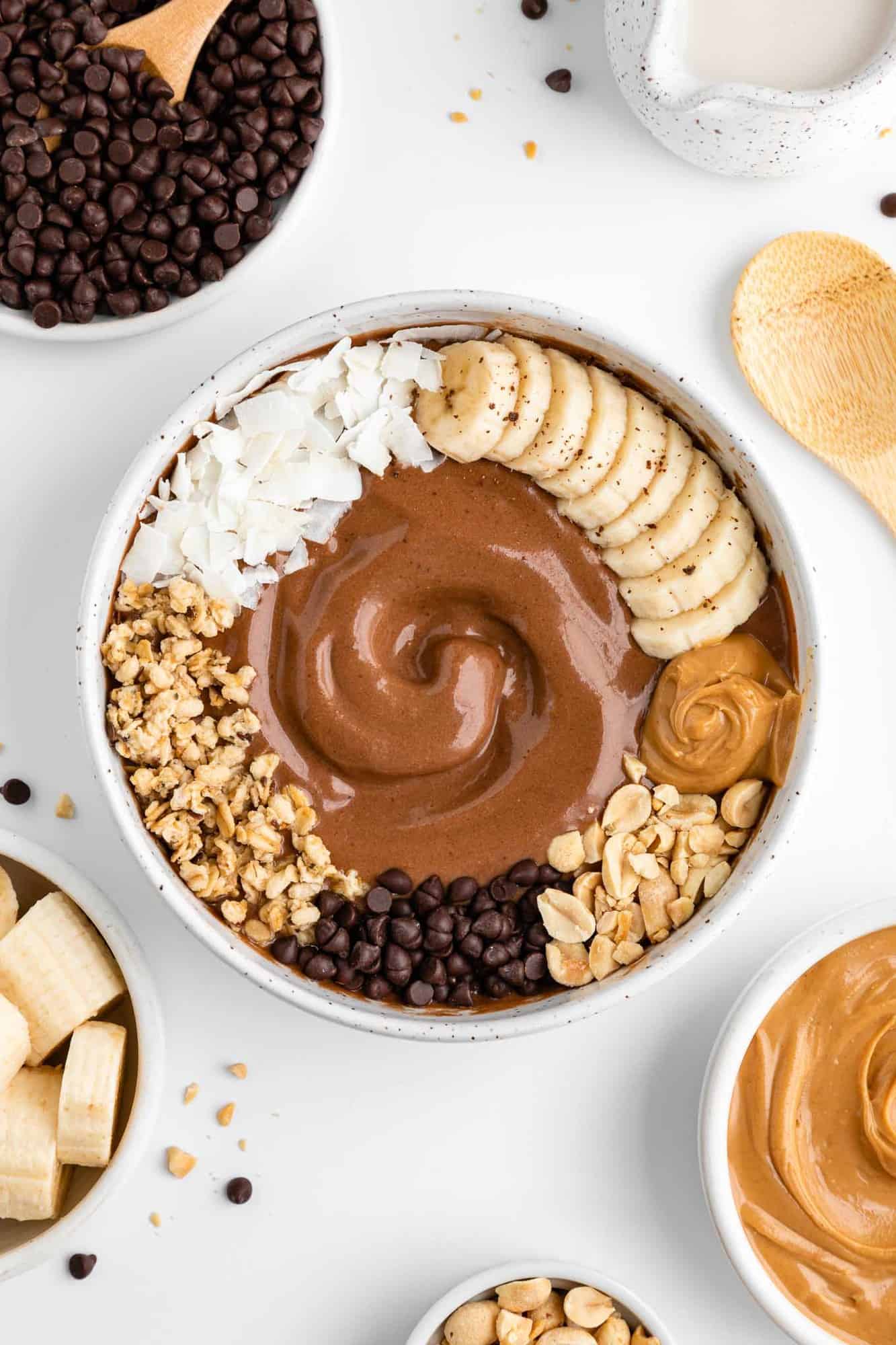 5. Strawberry Pineapple Smoothie Bowl – Munchkin Time
4. Acai Bowl – The Forked Spoon
3. Blue Smoothie Bowl – Eating Bird Food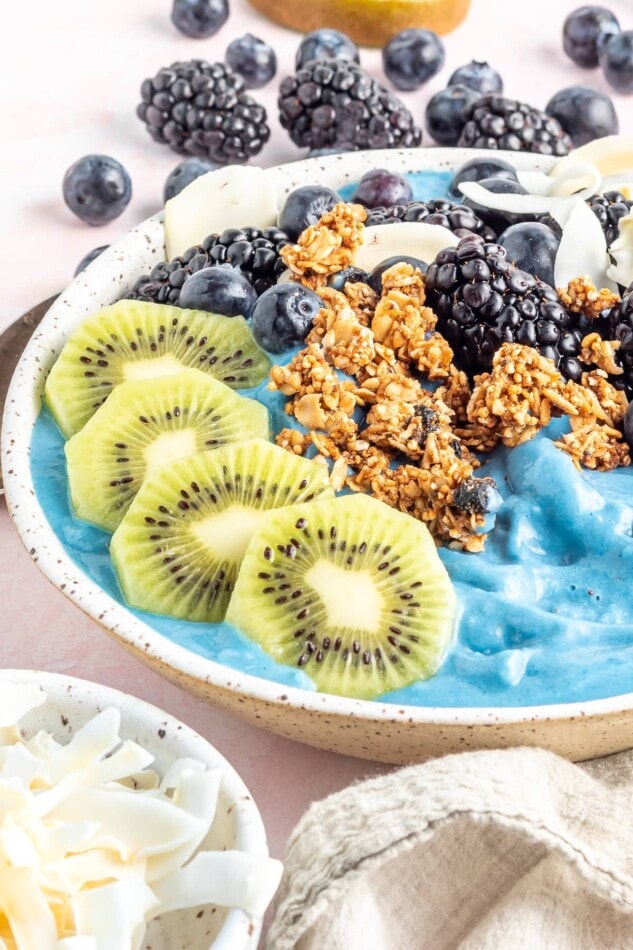 2. Dragon Fruit Smoothie Bowl – Platings And Pairings
1. Blueberry Banana Smoothie Bowl – Baking Ginger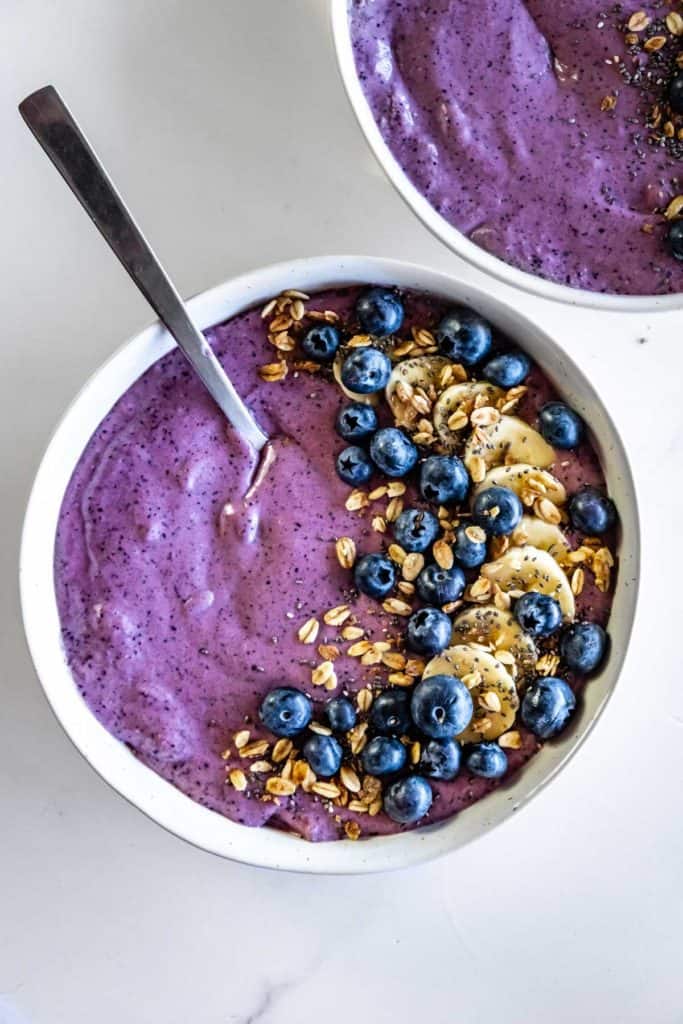 SAVE THIS PIN FOR LATER
FAQs
Q. Can I use frozen fruits and vegetables in these breakfast ideas?
Absolutely! Frozen fruits and vegetables are a convenient option that retains most of their nutritional value. Just make sure to thaw them before using or adjust the cooking time accordingly.
Q. Can I replace dairy milk with plant-based alternatives in these recipes?
Definitely! Plant-based milk, such as almond milk, soy milk, or oat milk, can be used as a substitute for dairy milk in all the mentioned recipes. Choose the one that suits your taste preferences.
Q. Are these breakfast ideas suitable for vegans?
Many of the mentioned breakfast ideas can be easily modified to suit a vegan diet. Simply swap dairy-based ingredients with plant-based alternatives and omit any animal-derived products like eggs or cheese.
Q. How can I make sure my breakfast is balanced and nutritious?
To ensure a balanced breakfast, aim to include a variety of food groups. Incorporate fruits, vegetables, whole grains, and a source of protein, such as nuts, seeds, yogurt, or eggs, in your breakfast choices.
Q. Can I prep any of these breakfast ideas in advance?
Absolutely! You can prep smoothie ingredients in advance and freeze them in individual portions. For omelets, burritos, or quiches, you can prepare the fillings ahead of time and assemble them when needed. This way, you can have a healthy breakfast ready even on busy mornings.